The Life Science Strategy Summit on IP & Exclusivity is returning to Munich this October. The premier life science IP event, we're gathering the leading legal professionals working in biopharma for 3 days practical discussion on practical and industry-led patent strategy, patent prosecution and market exclusivity topics.
The first meeting following the launch of the Unified Patent Court (UPC), join the leading community of life science patent professionals to understand the industry's reaction to the new court system and have candid discussions with the European life science intellectual property experts.
New for 2023 - The Global SPC & PTE Forum 2023
Join this one-day event and understand the key legislative changes and case law regarding SPC and PTE protection in Europe and beyond.
Cross-industry end-user panel discussing the opening of the UPC and the life science industry response with Chr. Hansen and IFF alongside a judicial perspective with 4 legal judges and 3 technical judges. 
IP Minds Roundtable discussions on: Antibody Case Law, Biosimilar IP Considerations, Arrow Declaration, Clinical Trials and Patent Strategy, AI and Life Science Patents, Trade Secrets vs Patent Protection, FTO: Best Practices
1-day dedicated event on SPCs entitled: Global SPC & PTE Forum 2023 with speakers from the European Commission, a Pan-European Patent Office Panel, the EPO, MSD, Polpharma Group and Adalvo
Build a practical Exclusivity Strategy and understand the upcoming changes from the European Commission with speakers from Venable, Alkermes, Pieris Pharmaceuticals, BioNTech and Adalvo
SPC AND PTE FORUM 2023 (9TH OCTOBER)
Supplementary Protection Certificate's (SPCs) and Patent Term Extensions (PTEs) are a fundamental way in which European law compensates biopharmaceutical companies for their loss in exclusivity rights over a 20-year patent period. This exclusive event workshop will bring together the leading in-house counsel, private practitioners
Discover the latest trends and case studies within European SPC law and understand how this will affect your IP strategy and regulators to discuss the leading trends within SPC/PTE trends from filing to litigation.
PART 1
Discover the latest trends and case studies within European SPC law and understand how this will affect your IP strategy
PART 2
Understand the proposed changes to SPCs under the new UPC system and analyse whether a unitary SPC can be utilised
PART 3
Learn from a wider discussion of PTE extension trends in USA, China, South Korea and Japan
FIND OUT MORE ABOUT THIS YEARS SUMMIT ON OUR NEW AGENDA
We're excited to be returning to Munich this year to review the latest Regulatory Exclusivity Strategies and legal challenges for pharmaceutical, biotech & medical device companies.
Fill out this short form to view the full 2023 agenda and find out more about how to get invovled

From time to time, we would like to contact you about our products and services, as well as other content that may be of interest to you. If you consent to us contacting you for this purpose, please tick above.
Subject Access Requests: If you would like a copy of the data/information we hold about you, please email [email protected].
User Deletion Request: If you wish to have your information that is held by Kisaco Research deleted, please email [email protected].
For more information on Kisaco Research policy and procedures, please visit our Privacy Policy.
By clicking submit below, you consent to allow Kisaco Research to store and process the personal information submitted above to provide you the content requested.
---
ACCESS THE AGENDA HERE
LIFE SCIENCES STRATEGY SUMMIT 2023 COMMUNITY
From our advisory board and speakering faculty to our media and strategic partners, our series wouldn't be possible without the contributions of Our esteemed community of in-house IP counsel, private practice and regulatory leaders. 
2023 SPEAKERS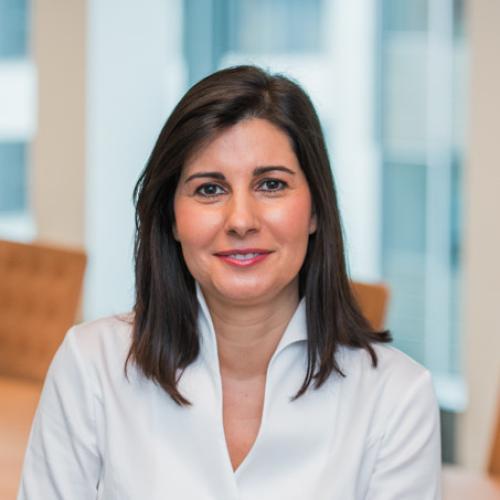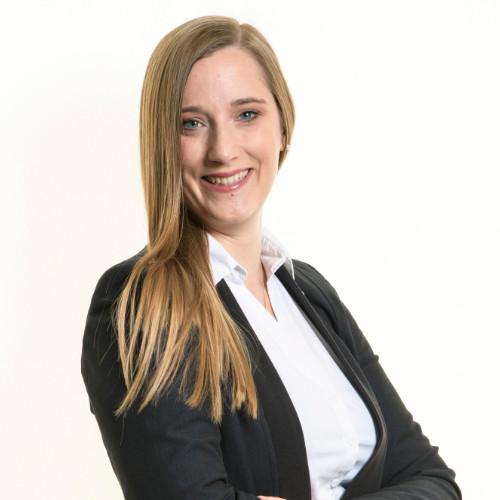 Ina Burck
Director Intellectual Property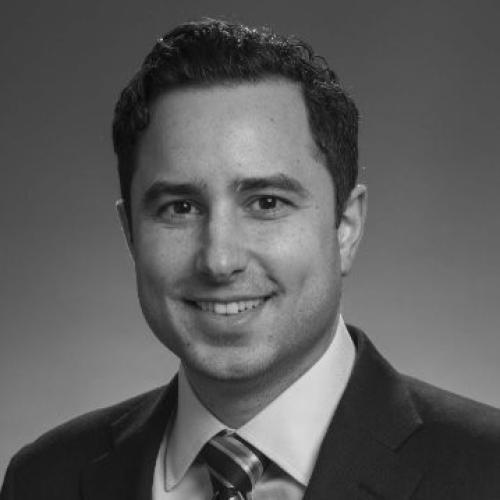 John Kirkland
Executive Director, Intellectual Property and Litigation Counsel
Litigation Counsel Alkermes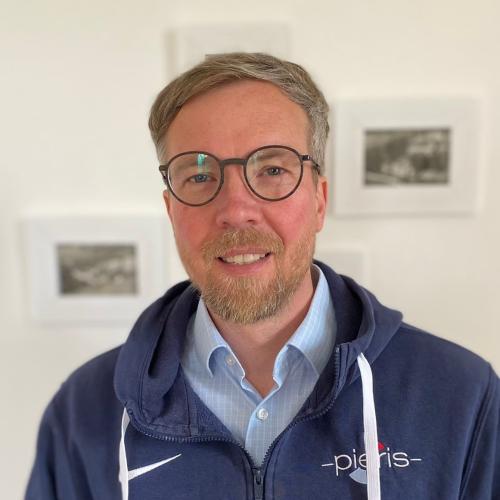 Thomas Boehmer
Head of Intellectual Property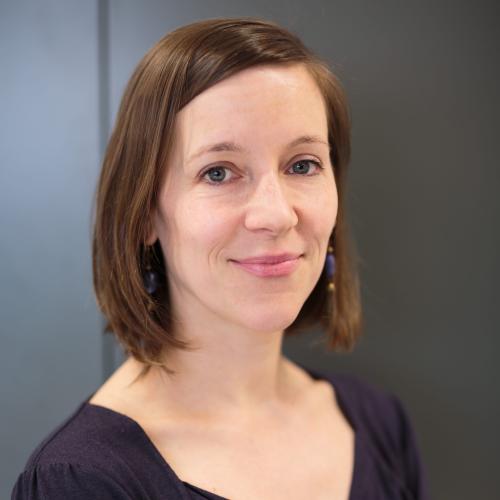 Cecile Teles
Cecile is Head Patent Attorney at Zentiva. She has over a decade of experience in the pharmaceutical industry.
Cecile is uniquely experienced and knowledgeable in the pharma space as she has experience in-house at an elite innovator company (Sanofi), biologics (Merck Serono), and extensive generic experience she gained as Zentiva.
Cecile is an enthusiastic manager of her team and was a key member of the IP team in leading the transformation of Zentiva into an independent and competitive generic company after divestment from Sanofi.
Cecile is a qualified European Patent Attorney. She also holds a certificate from CEIPI in patent litigation and most recently completed her diploma as a Master of Laws in France.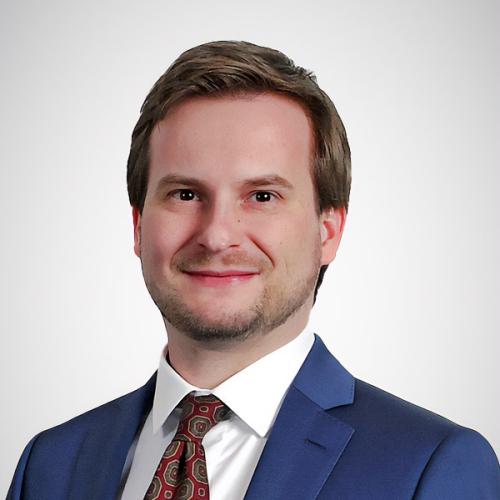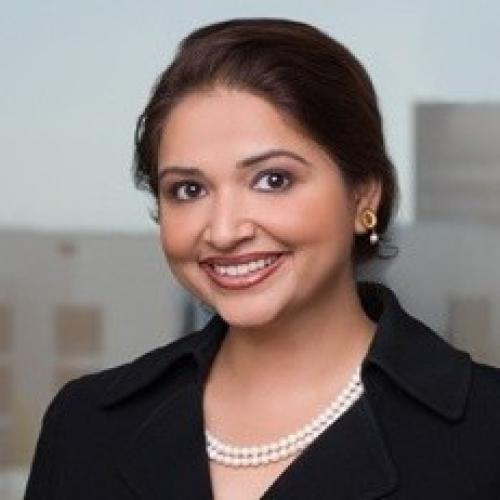 Kora Knuchel
Chief IP and Legal Officer (CIPLO)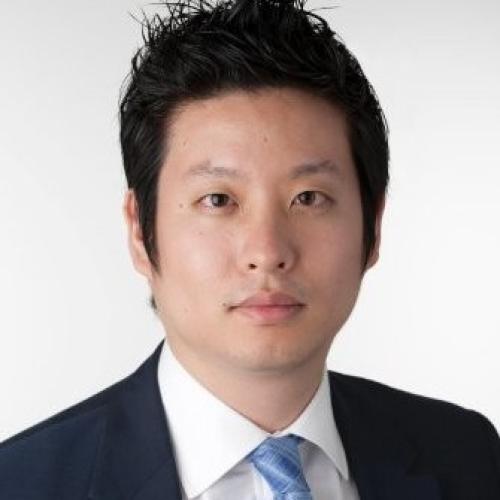 Shota Ueno
Assistant General Counsel - Dispute Resolution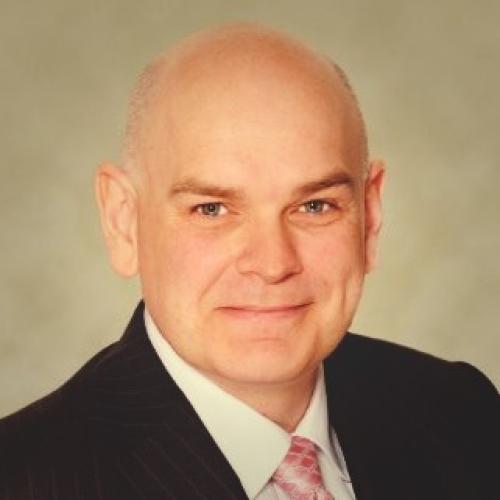 Sean Alexander
Sean Alexander is a qualified European Patent Attorney as well as a Canadian and U.S. Patent Agent. He has worked in the IP field for many years and is currently the Head of IP Strategy (H&N) for Chr. Hansen in Denmark. Prior to joining Chr. Hansen, Sean headed the IP team at Elanco Inc. based in the Netherlands and was a Partner with Gowling WLG in Canada. Sean has been recognized as one of the world's leading IP strategists by IAM Magazine and is regularly praised for his pragmatic and commercially aware approach to IP.
James Hogan
Assistant Managing Counsel
Fredrik Fredh
Intellectual Property Counsel
Fredrik is a qualified European Patent Attorney and experienced international IP strategist. Having completed academic studies of innovation and entrepreneurship processes, as well as IP law and management, he has a good grasp of various intellectual property rights (IPR).
Thanks to his many years as IP professional in the Pharma and Biotech industry, Fredrik has learnt to use this IPR toolbox to pursue his professional passion; maximizing return on investment for innovation."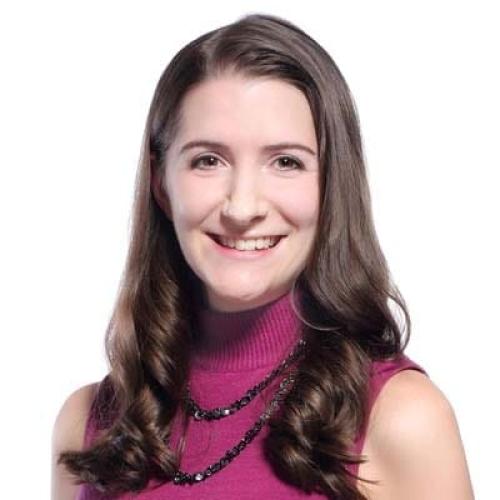 Jenny Davies
Jenny Davies is a life sciences and patent specialist with a Masters in Biochemistry from Oxford. She provides strategic advice to help clients protect and exploit their R&D investment in the life sciences sector, medical device sector and the chemical industry. Her work regularly entails negotiating agreements to support her clients' research, development, manufacture and commercialisation, and protect their markets through the enforcement of patents.
Jenny delivers business-focused solutions across her unique practice area spanning patents and dispute resolution, transactions ranging from strategic licensing to highly complex collaborations and regulatory matters. She advises clients in all aspects of patent enforcement, from technical analysis and global strategy to leading UK litigation and EPO oppositions.
Given the commercial and practical value of the assets Jenny protects, her approach combines precision and detail with a commercial mindset and sector-led solutions. Clients praise her "endless determination", "formidable intellect" and are "deeply impressed" with her "unusual capacity to think creatively".
Her work highlights include leading ground-breaking patent litigation up to the UK Court of Appeal to achieve a novel form of "Arrow declaration" for Fujifilm Kyowa Kirin and advising AstraZeneca across a range of high value and complex transactions: its collaboration with the University of Oxford (COVID-19 vaccine); two $6 billion oncology collaborations with Daiichi Sankyo; an $8.5 billion oncology deal with Merck; and a $300 million oncology deal with Genzyme (Caprelsa).
Jenny is a member of the BioIndustry Association's IP Advisory Committee, and SPC and exclusivities committee, and a regular speaker on patent litigation and strategy.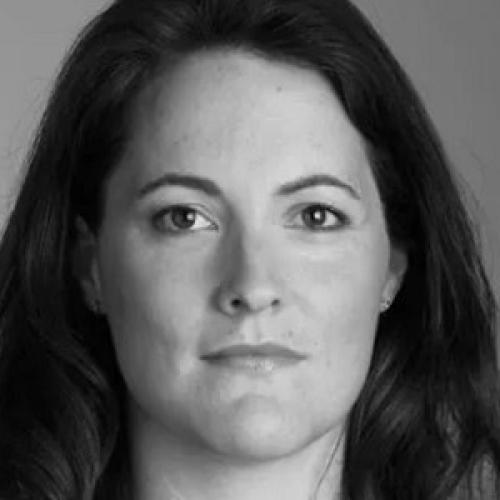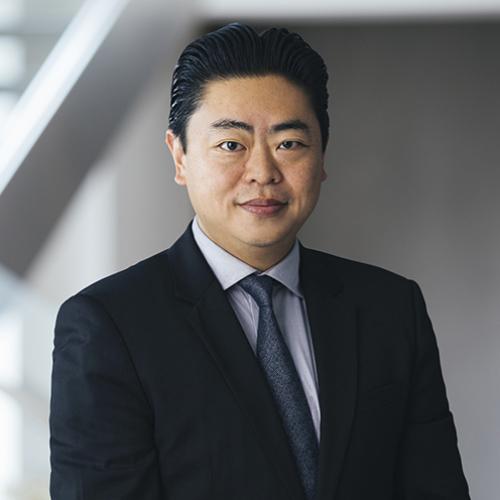 Ha Kung Wong
Partner, Advisory Board Member
Venable, Centre for Biosimilars
Ha Kung Wong has over 20 years of experience practicing general intellectual property law with an emphasis on complex patent and trade secret litigation as well as IP transactions and contract negotiations for mergers, acquisitions, and collaborations in pharmaceuticals, biologics, and chemistry. Cases Mr. Wong has litigated include those related to proton pump inhibitors, allergy eye drops, anti-epileptic drugs, anti-tussive, injectable microspheres, RNAi products, and other pharmaceuticals. Mr. Wong also has extensive experience with Inter Partes Review, Post Grant Review, intellectual property counseling, pharmaceutical regulatory counseling, pre-suit investigations, licensing, and due diligence.
Mr. Wong has his BS with high distinction in Chemistry and his BS in Biochemistry from the University of Illinois Urbana-Champaign and his JD, cum laude, from the University of Notre Dame. Mr. Wong is currently an elected member of the Venable Board, is an Advisory Board Member for the Center for Biosimilars, is Treasurer, Executive Committee member, and Board Trustee for the Foundation for Advancement of Diversity in IP Law (FADIPL) and serves as faculty for the National Institute of Trial Advocacy (NITA) and Lawline.
Karin Pramberger
Intellectual Property Director
Karin has been Intellectual Property Director at the Polpharma Group since April 2018. She is responsible for all patent and trade mark related activities. Prior to joining the Polpharma Group, Karin was Head of IP of Medichem, Spain, and worked in various positions within the patent department of Teva, Barr and Pliva. She spent 7 years in a law firm in Vienna, Austria, where she became European and Austrian patent and trade mark attorney. She studied Biotechnology in Vienna, Austria, and at the Ecole Nationale Supérieure de Chemie de Paris, France. In 2017 she graduated with an LLB from the University of London. Since 2005 she has been a tutor at CEIPI, University of Strasbourg, for the pre-exam and the C-part of the European Qualifying Exam.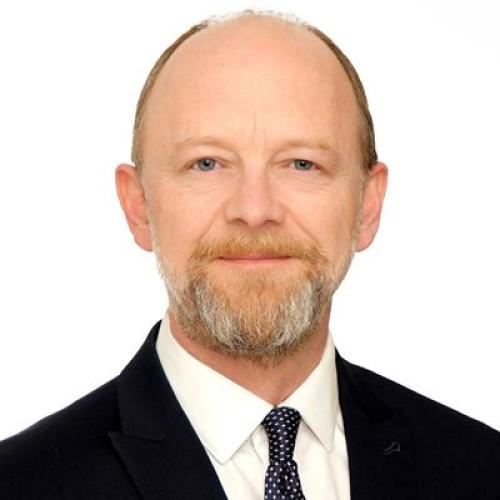 Paul Inman
With more than 25 years' experience of litigating intellectual property (IP) disputes both within the UK and internationally, Paul Inman works with companies ranging from small start-ups to major multi-national corporations. He specialises in the life sciences sector, which includes acting on high-profile pharmaceutical patent infringement cases in the UK Patents Court.
Paul provides life science businesses with commercial advice from an international outlook. His specialist experience ideally places him to provide this expertise and client care, with the ultimate aim of delivering well-rounded advice and guidance to ensure the best possible outcome.
As well as litigating in the English courts, he has co-ordinated and advised on IP and regulatory litigation matters across the globe; from all over Europe and the US, to as far afield as Asia, South Africa, Australia and New Zealand.
Successfully guiding clients through the maze of litigation is where Paul's strength lies, having now been involved over 25 years of litigation in cases leading to more than 40 reported judgments. These range from the tribunals of the UK Patent Office up to the House of Lords, European Patent Office and European Court of Justice.
Paul also has a degree in Molecular Biology and Biochemistry and during his professional career has established an outstanding reputation in the market. He is distinguished in the 2023 edition of IAM Patent 1000: The World's Leading Patent Professionals, ranked individually for both IP law and life sciences law in the peer review publication 'Best Lawyers® in the UK' and recognised in several categories within Chambers & Partners UK 2023.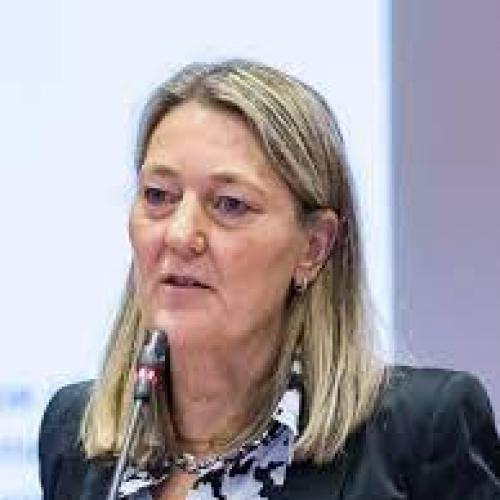 Matthias Zigann
UPC Local Division, Munich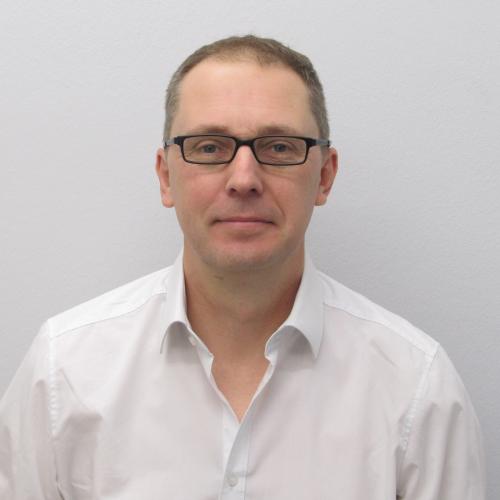 Dr Oliver Werner
Head Patent Department, Head SPC Working Group
German Patent and Trade Mark Office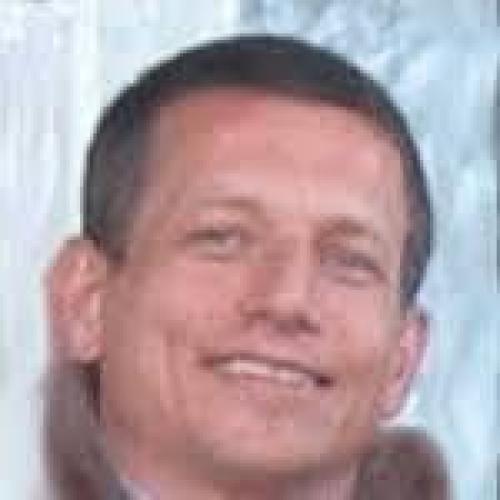 Dr Martijn de Lange
Netherlands Patent Office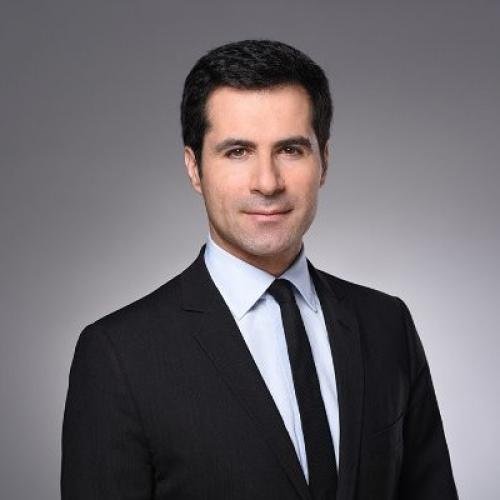 Roberto Romandini
Legal Member of the Board of Appeal
Roberto Romandini obtained his law degree from the University of Pisa and his LL.M. degree from the University of Munich, where he specialized in patent law. He completed his Ph.D. thesis on the patentability of human stem cells at the Max Planck Institute in Munich before practicing IP law at a leading IP law firm in Milan for 5 years. From 2013 he was a Senior Research Fellow at the Max Planck Institute for Innovation and Competition in Munich. Since 2019 he has been a legal member at the Boards of Appeal at the EPO.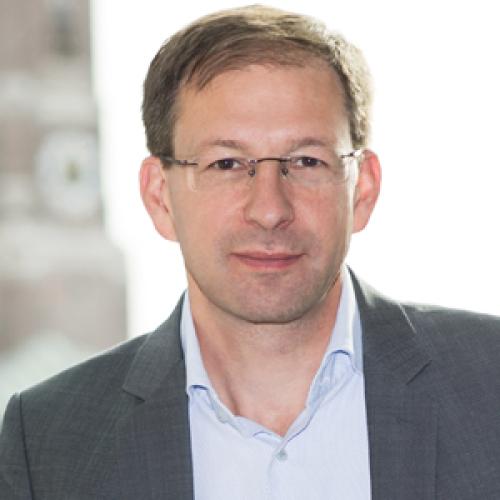 Tobias Pichlmaier
UPC Local Division, Munich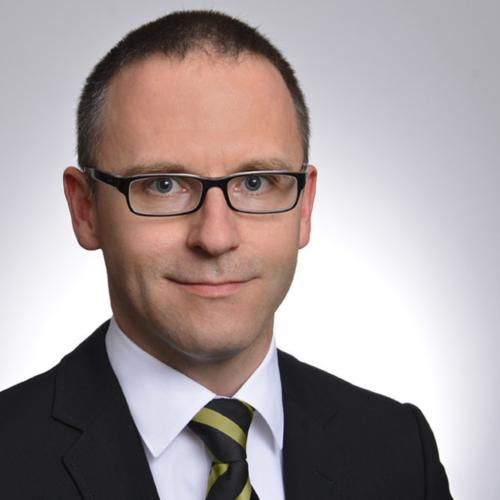 Ronny Thomas
UPC Local Division, Dusseldorf
Dolores Cassidy
Head of Patent/SPC Examination
Intellectual Property Office of Ireland
Dolores Cassidy, B.Sc. Ph.D., graduated from University College Dublin with a Ph.D. in Physical Chemistry. In 1998 she joined the Intellectual Property Office of Ireland as a Patent Examiner, with particular responsibility for the examination of Supplementary Protection Certificates (SPCs). In 2021 she was promoted to the position of Head of Patent/SPC Examination at the Irish Office.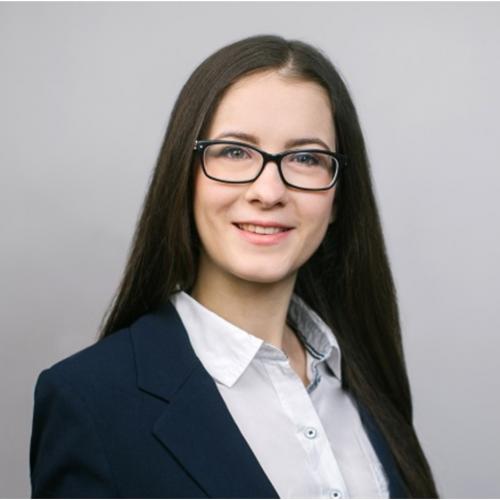 Lena Pauschenwein
DG Grow | European Commission
Lena PAUSCHENWEIN, Legal Officer, Directorate-General GROW - Internal Market, Industry, Entrepreneurship and SMEs, European Commission, Brussels, Belgium
Lena Pauschenwein is a jurist specialised in intellectual property law and works in the Intangible Economy Unit of the Directorate-General for Internal Market, Industry, Entrepreneurship and SMEs (DG GROW) of the European Commission.
Lena holds law degrees from the University of Vienna (Magister iuris) and the University of Glasgow (LLM), both with a focus on intellectual property and technology law. Prior to joining the European Commission in 2021, she worked at the Austrian Supervisory Authority for Collective Management Organisations.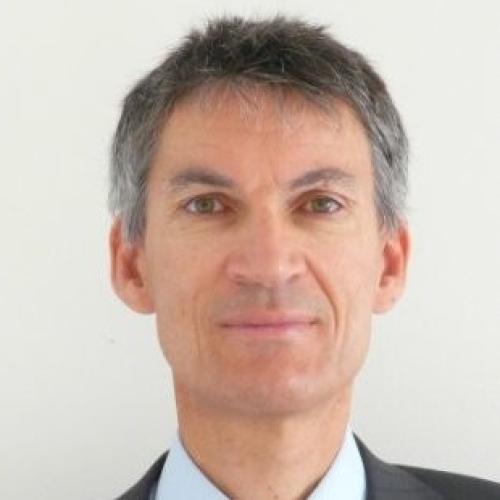 Martin Schmidt
Life Science Technical Judge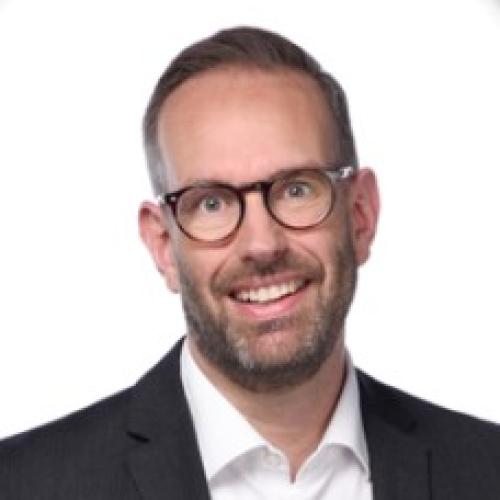 Rainer Friedrich
Director of Global IP and Biotech Technical Judge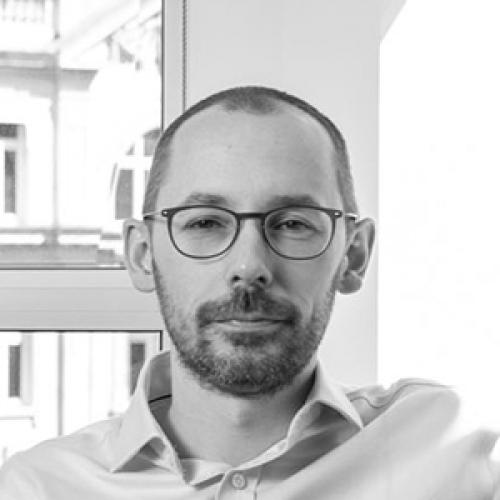 David Holland
David is a Partner in Carpmaels' Life Sciences group. He has been leading the firm's UPC preparations since the early excitement about the new patent system back in 2014. His practice focuses on managing interrelated oppositions and appeals at the EPO, with a particular focus on platform protection and freedom to operate. David regularly supports pan-European litigation with the Carpmaels' Dispute Resolution team, so he has seen the pros and cons of the current patchwork of national courts first hand. He expects the UPC to provide a valuable forum for disputes as the new system comes to life. David is often asked to share his UPC expertise, both through industry-wide events and also as a guest lecturer at the Industrial Property Course held by the Politecnico di Milano which entitles European patent attorneys to act before the UPC.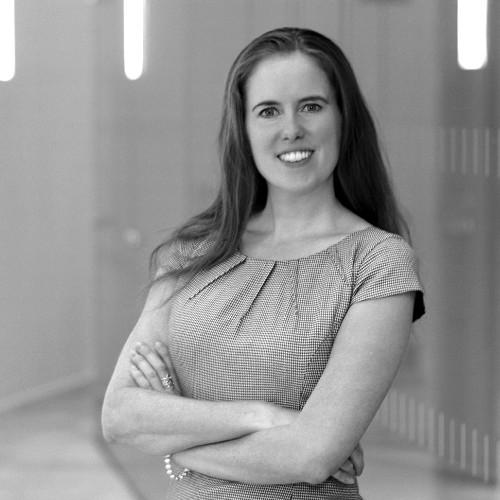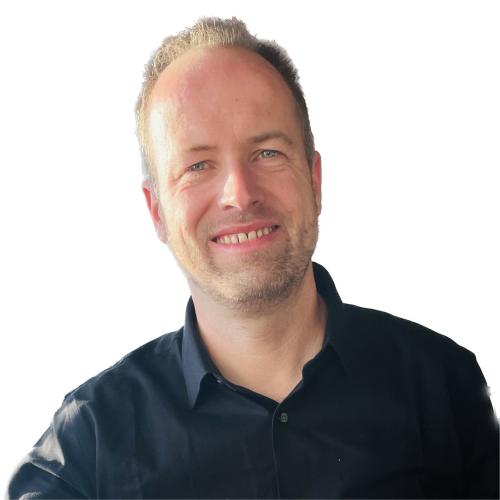 Stephan Kutik
Director, Intellectual Property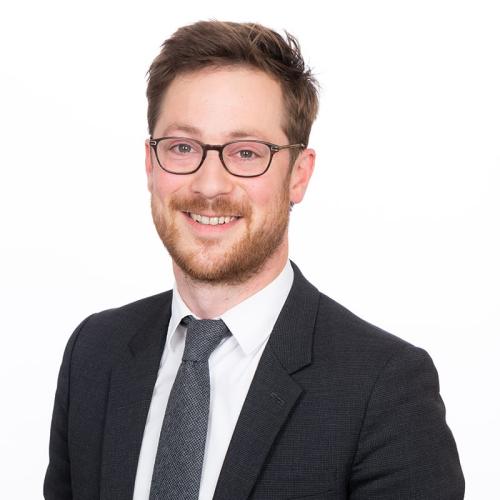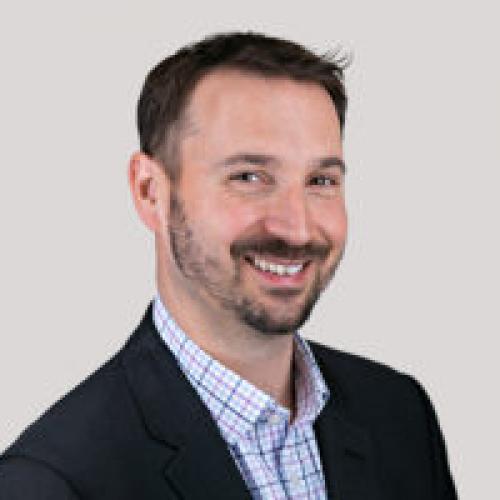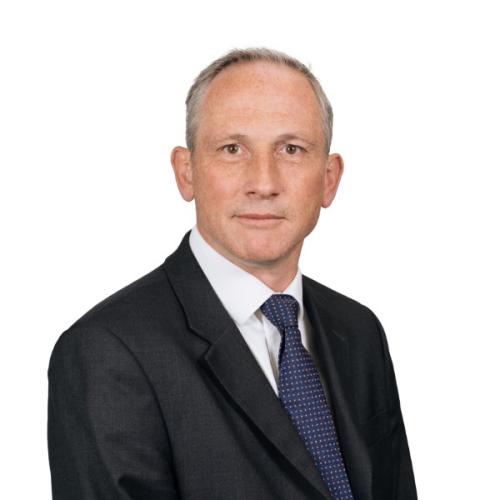 Mike Gilbert
Mike Gilbert is a partner at Marks & Clerk in London. He is an Intellectual Property (IP) lawyer who advises clients in a wide variety of business sectors on issues including litigation and dispute resolution, IP strategy and risk limitation, due diligence projects and commercial and licensing transactions involving IP. His primary focus and expertise, however, lies in life sciences patent litigation where he is considered to be one of the UK's leading practitioners. He has represented some of the world's leading biopharmaceutical corporations in complex patent and technical disputes including Genentech, Roche, Chugai, Pfizer, Wyeth, AstraZeneca, MedImmune, Daiichi Sankyo, AbbVie, Amgen and Illumina to name but a few. Mike is well known for his strategic and creative vision and is consistently recommended in various legal directories including the World IP Review, Legal 500, Who's Who Legal and the IAM Patent 1000 guide, which describe him as "always at the top of the pile, especially for pharmaceutical matters". Mike graduated from Cambridge University in 1989 with a degree in chemical engineering.
Kamleh Nicola
Kamleh J. Nicola is a leading Canadian patent litigator and health regulatory lawyer who has earned a strong reputation in Canada and internationally. She is a partner at Marks & Clerk Canada and is Co-Head of their Litigation Practice. Kamleh's specialty is working with domestic and multinational pharmaceutical, biopharma and medtech organizations. Her technical competency has attracted some of the world's best-known brands.
Described by many as tenacious and strategic, she thrives in complex contentious situations across multiple jurisdictions. Kamleh has authored many publications, and presented, on IP, regulatory and compliance subjects focussing on the life science industry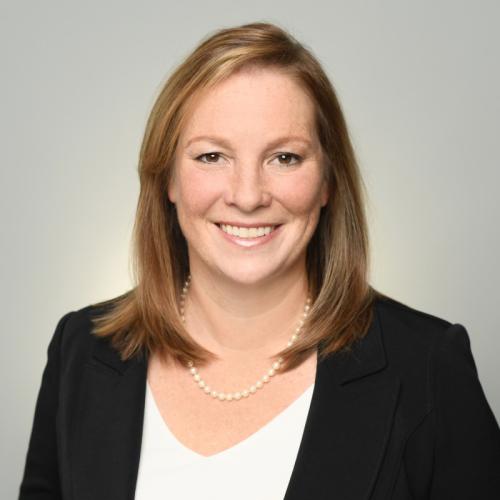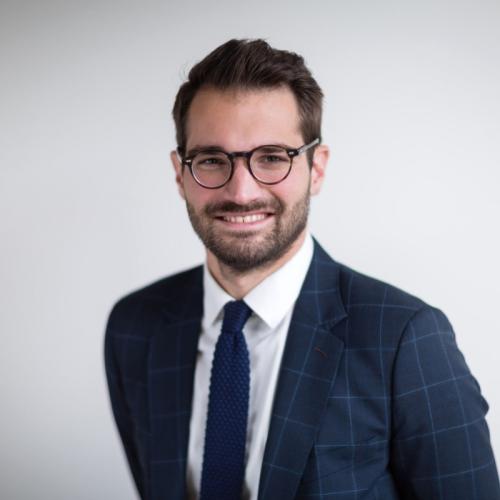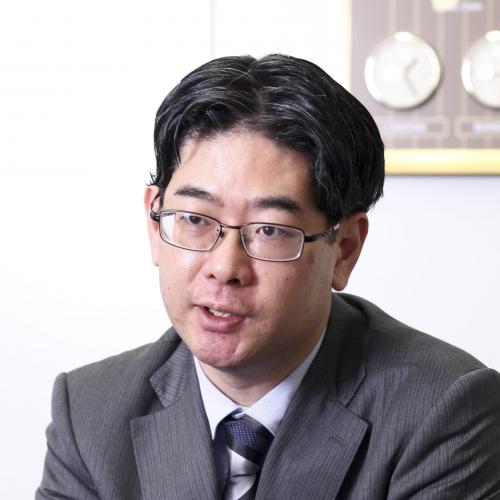 Takanori Abe
Mr. ABE is an Attorney-at-Law, admitted in both Japan and New York. He is currently a Guest Professor of Osaka University Graduate School of Medicine and formerly a lecturer of The University of Tokyo Graduate School of Medicine and Faculty of Medicine. He is an arbitrator in Japan and sit on various positions in Japanese medical/pharmaceutical societies.
Mr. ABE works in wide areas of international and corporate matters with a focus on intellectual property law and international commerce. The patent litigations that he has participated covers the fields of pharmaceuticals, chemistry, electronics and machinery, which involve advanced technology such as biotechnology, semiconductors, etc., and which are cross-border matters. He has extensive experience on representing and advising multinational and domestic clients in pharmaceutical industry and is currently involved in the drastic battle between brands and also the one between brands and generics. He also has experience in trademark, copyright and unfair competition litigation.
For Mr. ABE's detail information and activities, please visit www.abe-law.com or email to: [email protected]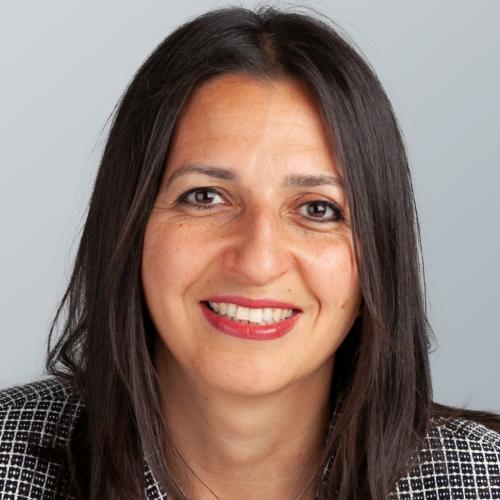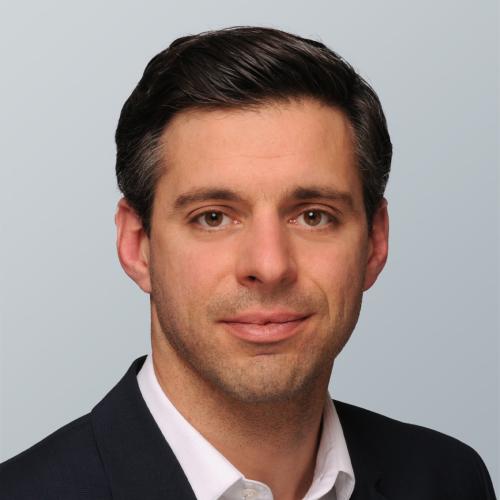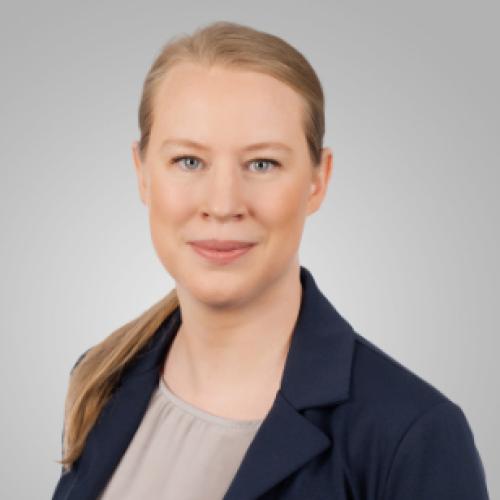 LIFE SCIENCES PATENT ADVISORY BOARD
Fredrik Fredh
Intellectual Property Counsel
Fredrik is a qualified European Patent Attorney and experienced international IP strategist. Having completed academic studies of innovation and entrepreneurship processes, as well as IP law and management, he has a good grasp of various intellectual property rights (IPR).
Thanks to his many years as IP professional in the Pharma and Biotech industry, Fredrik has learnt to use this IPR toolbox to pursue his professional passion; maximizing return on investment for innovation."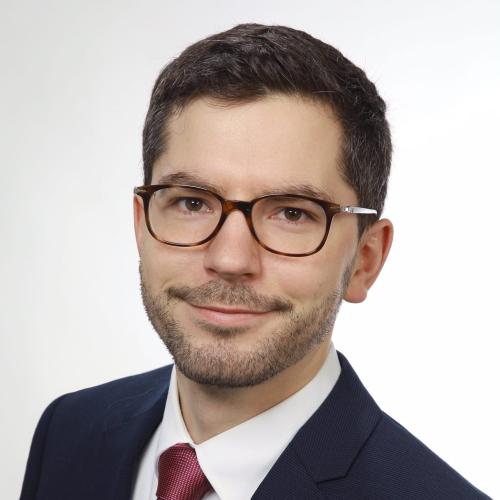 Lorenz Kallenbach
Senior Corporate Patent Counsel (Director)
Lorenz Kallenbach is a senior corporate patent counsel in the healthcare division of Merck KGaA. He is responsible for defining and executing the IP strategy for innovator projects. Including the assessment of the IP landscape, coordination of worldwide patent litigation, and portfolio development.
Before joining Merck, Lorenz worked in private practice. He is qualified as a German and European patent attorney.
Lorenz studied biochemistry and received a Ph.D. in the field of epigenetics.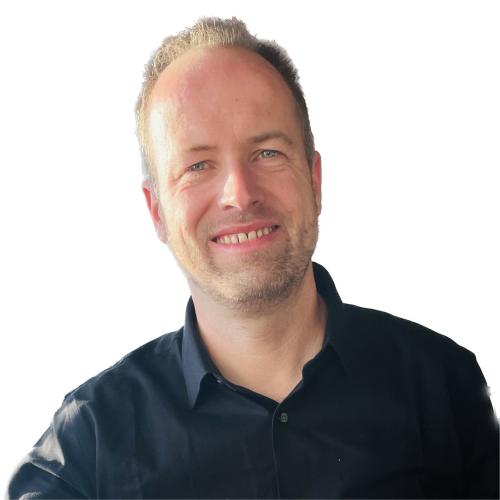 Stephan Kutik
Director, Intellectual Property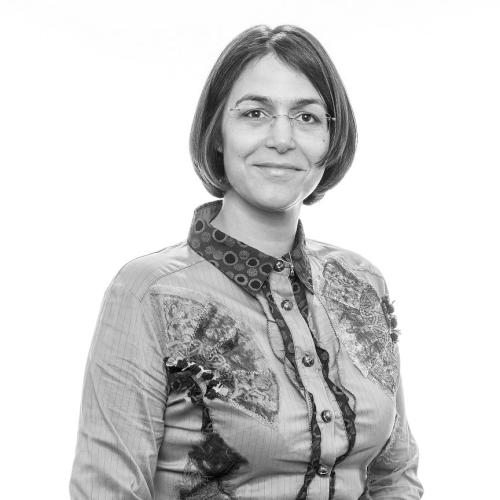 Mathilde Rauline
Head of Greater Europe Patent Litigation
Mathilde is a European patent attorney, is qualified as a French patent attorney, and is admitted to the Paris bar.
She is head of Greater Europe patent litigation at Sanofi, after having been a patent litigator in private practice (mostly in the pharmaceutical field), and a patent attorney in the industry (Sanofi, Nestlé).
She has extensive experience in pharmaceutical and life-science patent litigation in France, at the EPO, in Europe, and in Eurasia.
Her expertise also comprises contractual matters, settlements, regulatory aspects, and the SPC regulation.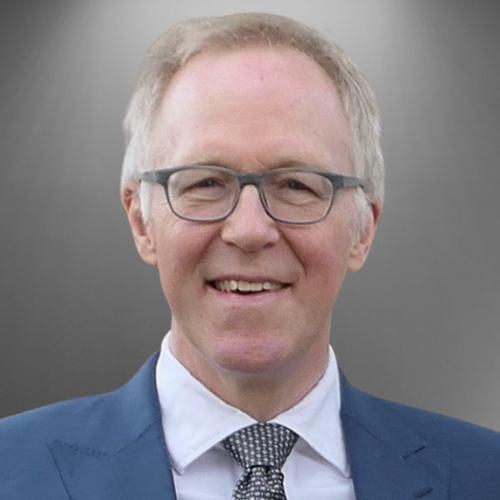 Christof Bull
Assistant General Patent Counsel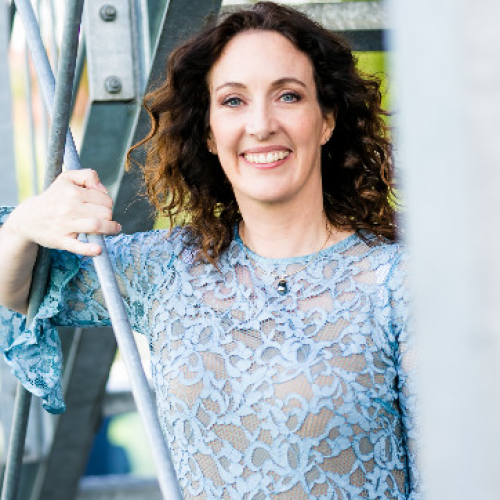 Alexandra Moulson
Alex is an experienced leader and strategist with a broad background in marketing, product development, business development, portfolio management, and launch.
She has over 18 years of experience in pharmaceuticals, 8 years originators, 8 years biosimilars, and 2 years generics. Alex is British, with Biochemistry and MBA degrees.
Working backward, following her MBA, Alex was at McKinsey (reaching Associate Principal), at Morphosys was the Director for Business Development and at Sandoz brought a rituximab biosimilar to market and later led the Strategy Department for Sandoz. She is currently the Chief Development Officer for Polpharma Biologics.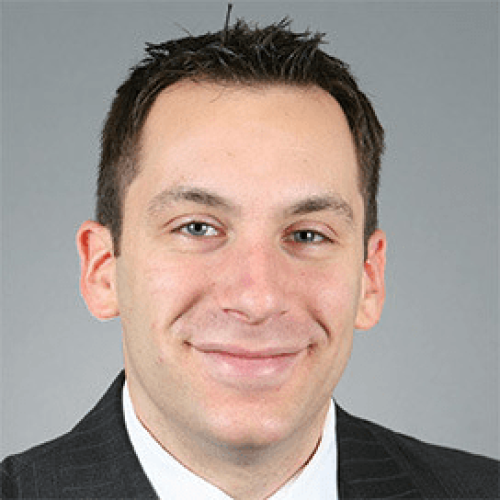 Mike Cottler
Global Head of Litigation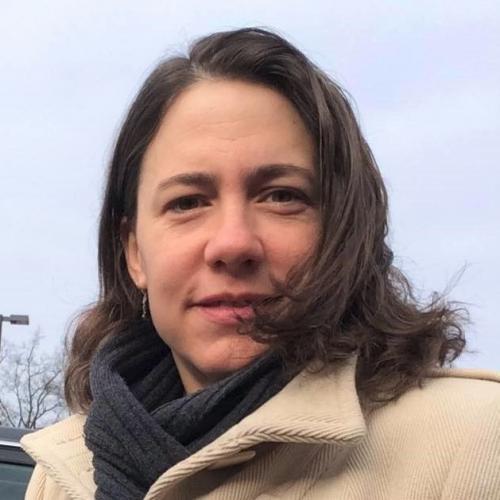 Dr. Leslie Fischer
Principal Patent Attorney
Leslie Fischer is a Principal Patent Attorney at Sandoz, who focuses on global IP strategy for biosimilars. Before joining Sandoz, Leslie was a patent attorney at Novartis Pharmaceuticals, where she worked for over a decade developing global patent portfolios for biologicals. Before joining the Novartis group, Leslie was an associate at Fitzpatrick Cella (NY) (now Venable). Leslie holds a J.D. from Rutgers University and a Ph.D. in Biochemistry from Thomas Jefferson University. Her scientific work appears in JCB, JBC, and Osteoarthritis & Cartilage. She speaks frequently at patent-related events and is an adjunct professor at Seton Hall Law School.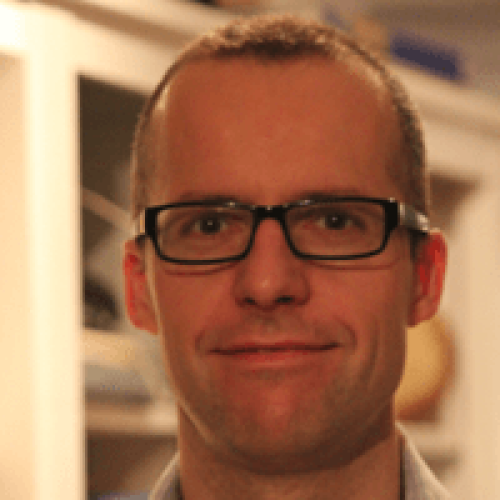 Ewan Nettleton
Principal IP Counsel, Oncology Litigation
Venue
Hilton Munich Park Am Tucherpark 7 80538 Munich
This year's summit will be taking place at:
Hilton Munich Park
Am Tucherpark 7
80538 Munich
Discounted Room Rate: €199 per night - for reservations please click here.        
BOOK YOUR PLACE TODAY
Sending Your Team? Group Discounts Available!
Applicable for Primary Market, Service Provider and Industry Rates Only. Not available for Academic or 'Start-Up' rates
Book a Team of 3+ - Save an Additional 10% Off
Book a Team of 5+ - Save an Additional 15% Off
If you would like to register a team of 3 or more, please email [email protected] for your discount coupon code before registering. PLEASE NOTE: Discounts cannot be combined with Early Bird Pricing or any other discount or offer. If you have any questions about your registration, please call us on +44 (0)20 3696 2920
We accept the following cards through Stripe:
Registration ends on
— October 13, 2023 —
Preparing registration...
PARTNER WITH US
Based on your objectives, we can create bespoke packages designed specifically for you – from presenting your expertise on the main stage, to hosting a private dinner. You can partner with us showcase your brand and make valuable new connections. Opportunities predominantly lie in 3 main categories: Thought Leadership, Branding & Networking.
To discuss your objectives and partnership opportunities please contact [email protected].

Interested in a media partnership?
We'd love to hear from you and how we can support one another to connect with the industry. Contact [email protected].

About Kisaco Research
Kisaco Research produces, designs and hosts B2B industry conferences, exhibitions and communities – focused on a specialized selection of topic areas.
Meet industry peers that will help build a career-changing network for life.
Learn from the mistakes of your peers as much as their successes—ambitious industry stalwarts who are happy to share not just what has made them successful so far but also their plans for future proofing their companies.
Note down the inspired insight that will form the foundation for future strategies and roadmaps, both at our events and through our online communities.
Invest both in your company growth and your own personal development by signing up to one of our events and get started.