Why Attend?
The Life Sciences Strategy Summit on IP & Exclusivity will be returning in October 2023 to provide the latest legal information and challenges for pharmaceutical, biotech & medical device companies.
By attending this event you will gain comprehensive answers to the fundamental strategic questions in the Life Science IP industry. Join leading speakers from across the industry with previous attendees including Sanofi, Fresenius Kabi, Chiesi Pharmaceuticals, Stada, Amgen and many more.
HIGHLIGHTS
- Attend our exclusive judicial panel session on the opening of the Unified Patent Court, with strategic opinions from:
Lyubka Petrova, who is a member of the UPC advisory board and GEMME.
Dr Hubertus Schacht, Judge at the Munich Regional Courts.
- Discover the latest update on the prospect of a unitary SPC and recent referral cases from our exclusive Pan-European patent office panel:
Join examiners from the German, French, Dutch, UK & Danish patent offices.
2022 Highlights
- Exclusive judicial panel session on the opening of the Unified Patent Court, with strategic opinions from:
Lyubka Petrova, who is a member of the UPC advisory board and GEMME.
Dr Hubertus Schacht, Judge at the Munich Regional Courts.
- Update on the prospect of a unitary SPC and recent referral cases from our exclusive Pan-European patent office panel:
Featured examiners from the German, French, Dutch, UK, Danish & Ireland patent offices.
- Updates on preliminary injunctions and how they relate to your overall litigation strategy:
Dynamic panel session with leading figures from Polpharma, Zentiva and Stada.
- Pre-conference workshop sessions with practical and intimate discussions on:
Clinical Trial Regulation EU No 536/2014
A Comprehensive Overview of Patent Filing Strategies
LIFE SCIENCES PATENT ADVISORY BOARD
Life Sciences Legal Advisory Board
Register Your Interest
Please fill in your details to receive the agenda.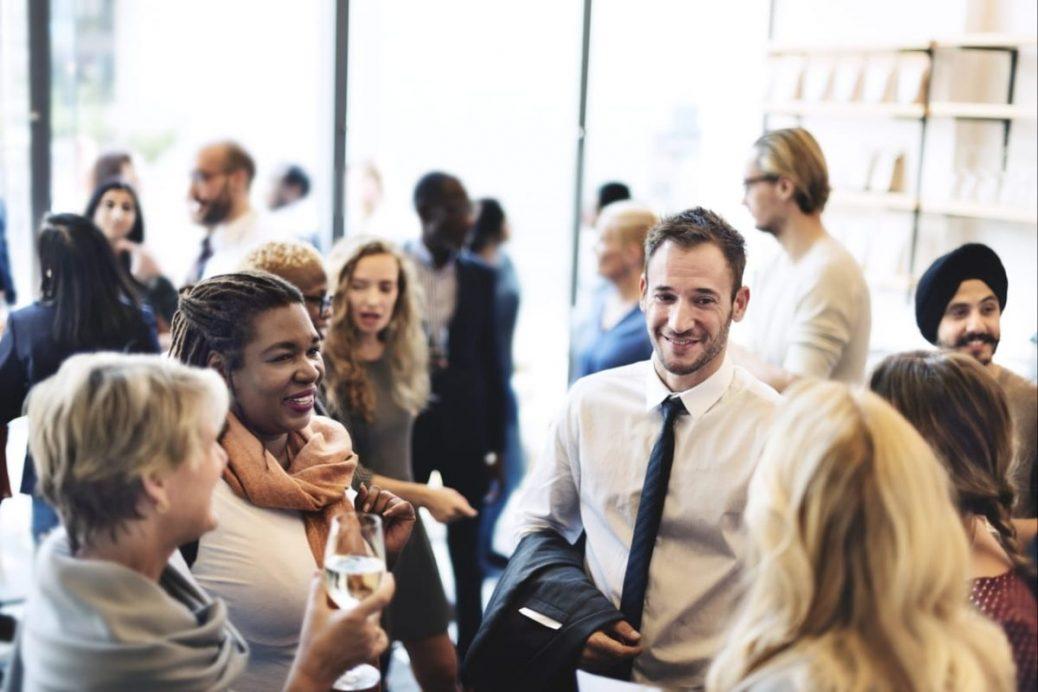 Be the first to receive the agenda
Testimonials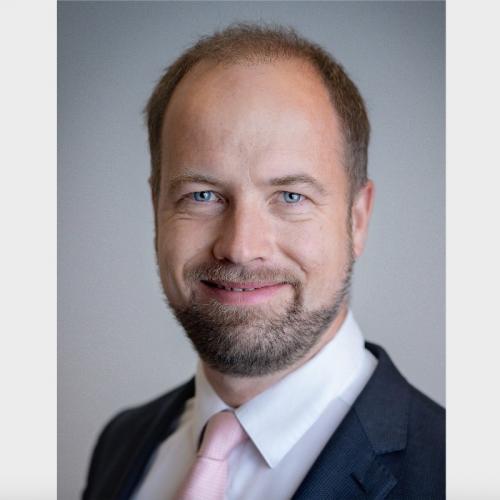 In the innovation-driven Life Science industry, a company's IP litigation strategy serves to support its long-term business interests. This requires smart, cost-effective decisions, a profound understanding of the litigation process, and alignment of in-house and outside litigation counsel. Kisaco Research has a unique approach of aligning with IP professionals to ensure conferences feature current law practice and industry trends, and I am honored to contribute to this community strategic considerations and expert recommendations from my 10+ years life science patent practice
Who will you meet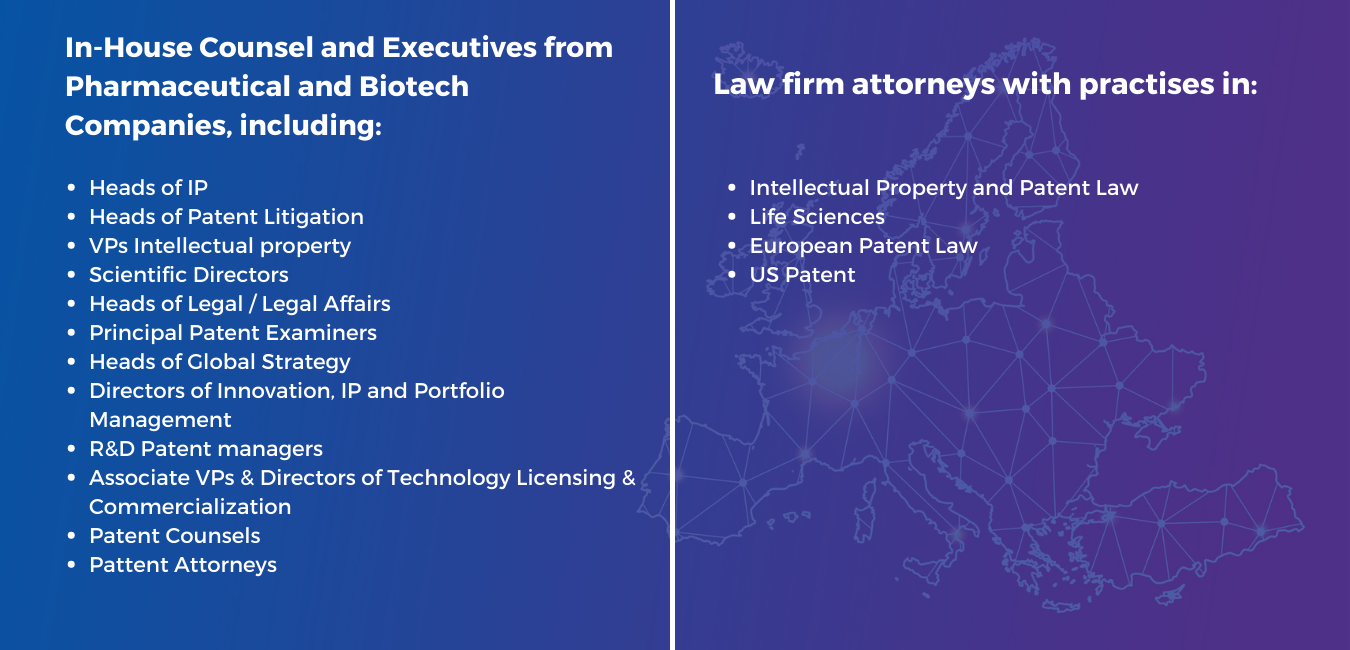 2022 speakers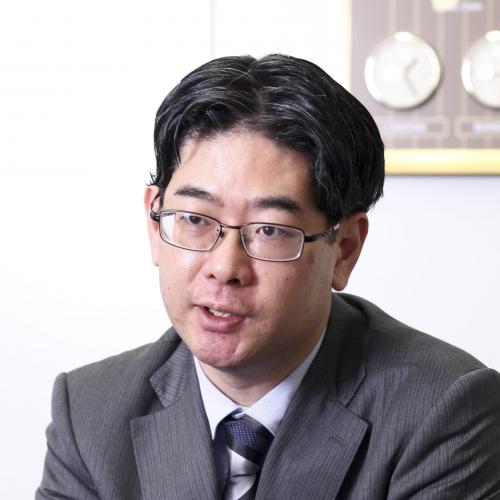 Takanori Abe
Mr. ABE is an Attorney-at-Law, admitted in both Japan and New York. He is currently a Guest Professor of Osaka University Graduate School of Medicine and formerly a lecturer of The University of Tokyo Graduate School of Medicine and Faculty of Medicine. He is an arbitrator in Japan and sit on various positions in Japanese medical/pharmaceutical societies.
Mr. ABE works in wide areas of international and corporate matters with a focus on intellectual property law and international commerce. The patent litigations that he has participated covers the fields of pharmaceuticals, chemistry, electronics and machinery, which involve advanced technology such as biotechnology, semiconductors, etc., and which are cross-border matters. He has extensive experience on representing and advising multinational and domestic clients in pharmaceutical industry and is currently involved in the drastic battle between brands and also the one between brands and generics. He also has experience in trademark, copyright and unfair competition litigation.
For Mr. ABE's detail information and activities, please visit www.abe-law.com or email to: [email protected]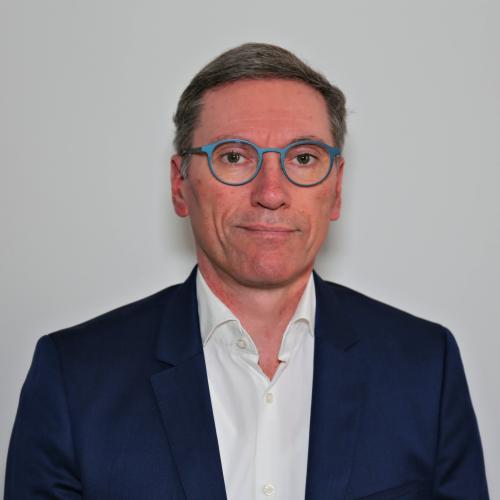 Sven Bostyn
Associate Professor of Biomedical Innovation Law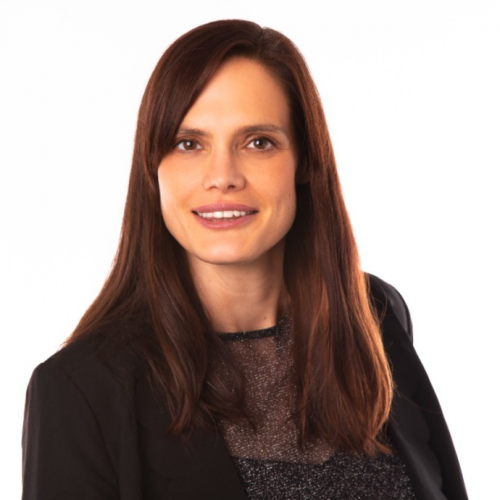 Alena Busche
Vice President Intellectual Property
Dr. Alena Busche is Vice President Intellectual Property at HMNC Brain Health and as such is responsible for the IP strategy and the management and expansion of the IP portfolio. Prior to joining HMNC Brain Health, she worked as an in-house counsel at Immatics Biotechnologies. Dr. Busche is European and French patent Attorney and developed her core skills at Lavoix, one of the largest French law firms, and at the German law firm Zwicker Schnappauf & Partner.
Dolores Cassidy
Head of Patent/SPC Examination
Intellectual Property Office of Ireland
Dolores Cassidy, B.Sc. Ph.D., graduated from University College Dublin with a Ph.D. in Physical Chemistry. In 1998 she joined the Intellectual Property Office of Ireland as a Patent Examiner, with particular responsibility for the examination of Supplementary Protection Certificates (SPCs). In 2021 she was promoted to the position of Head of Patent/SPC Examination at the Irish Office.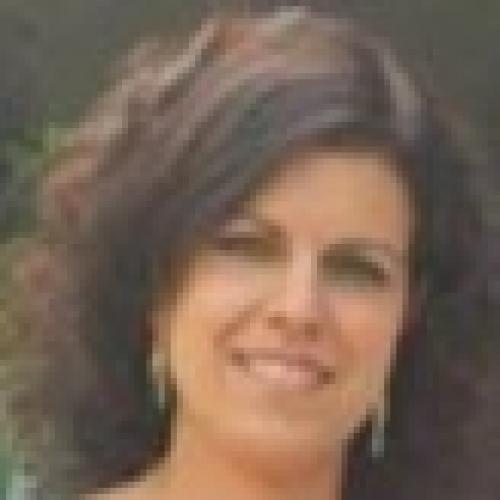 Sara Castagnetti
Sara Castagnetti is a Senior Patent Attorney, working in Chiesi Farmaceutici SPA for several years. Sara graduated in Chemistry from the University of Parma. She has broad experience in patent filing and strategy, as she is the IP contact for important projects in Chiesi, mainly focused on new chemical entities and drug discovery. She is also responsible for the IP strategy of a mature product in Chiesi's pipeline. She has particular expertise in the prosecution of patent applications before the European Patent Office and before the main patent offices worldwide. Sara also has broad experience in managing and developing ad hoc and complex IP strategies.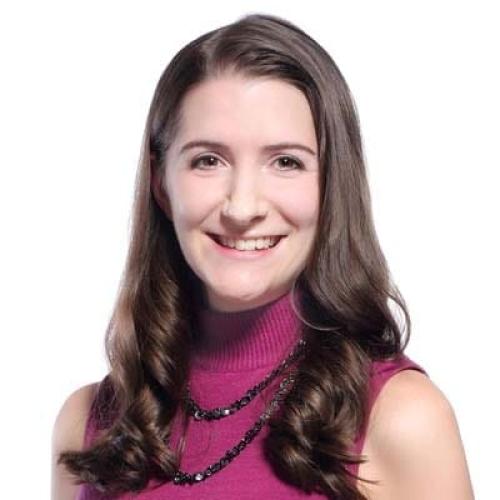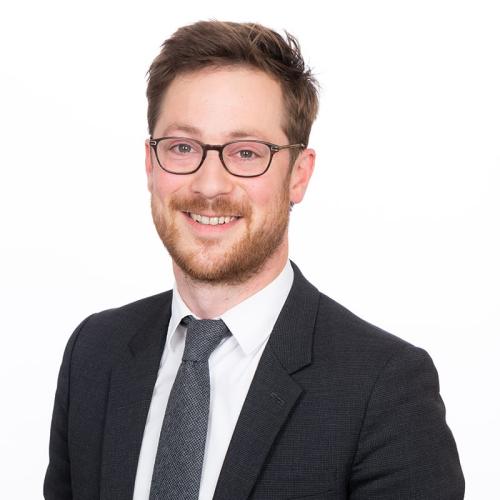 Jules Fabre
Legal Director, Intellectual Property
Gustavo de Freitas Morais
Partner at Dannemann Siemsen since 1999 and member of the executive committee of the firm. He is an electrical engineer and attorney, with specialisation in Intellectual Property at the Franklin Pierce Law Center (USA) and on Artificial Intelligence: Implication for Business Strategy at MIIT Sloan School of Management. He is a professor on the Lato Sensu Postgraduate Program at the Getulio Vargas Foundation (FGV) and at the Superior School of Law (ESA) at Brazilian Bar Association (OAB/SP). He has extensive experience in litigation, intellectual property negotiations, patents, industrial designs, technology transfer, trademarks, access to genetic resources, regulatory and life sciences issues in general. He has a diversified international practice, representing a number of global companies. He serves clients from diverse industries including pharmaceuticals, pesticides, automotive, biotechnology, chemical and petrochemical, electronics and technology, food, beverage and tobacco, among others. He constantly participates in events on life sciences and technology industries, either as a speaker or moderator and is co-author of the books: - Industrial Secrets versus Access to Information Law: a Contradiction? (2014) - Intellectual Property and the Internet: a Global Guide to Protecting Intellectual Property Online (2014) - ANDA Litigation: Strategies and Tactics for Pharmaceutical Patent Litigators - Chapter 18 - Pharmaceutical Regulation and Litigation in Foreign Countries (2012).
Fredrik Fredh
Fredrik is a qualified European Patent Attorney and experienced international IP strategist. Having completed academic studies of innovation and entrepreneurship processes, as well as IP law and management, he has a good grasp of various intellectual property rights (IPR).
Thanks to his many years as IP professional in the Pharma and Biotech industry, Fredrik has learnt to use this IPR toolbox to pursue his professional passion; maximizing return on investment for innovation."
Georgia Gavriilidou
Associate General Counsel
Georgia is currently holding the position of the Associate General Counsel (Executive Director) at Amgen, coordinating the legal strategy at a European Level on legal regulatory topics (including medicinal devices, pharmacovigilance, combination products, etc), market access and litigation. In her former role at the EMA, she was the lead lawyer on the implementation of major pharmaceutical legislation including the advanced therapies legislation and pharmacovigilance legislation. She has also served as chief legal adviser on a wide array of pharmaceutical issues relating to fixed-dose combination medicinal products, orphan and pediatric medicinal products, parallel distribution, invented names and validation/pre-authorization issues. Her experience also covers counseling clients on life-cycle management of bio/pharma medicinal products, including the maximization of IP regulatory rights and representing clients on legal strategy before the National / EU Authorities, the UK and EU Courts (for EMA and clients).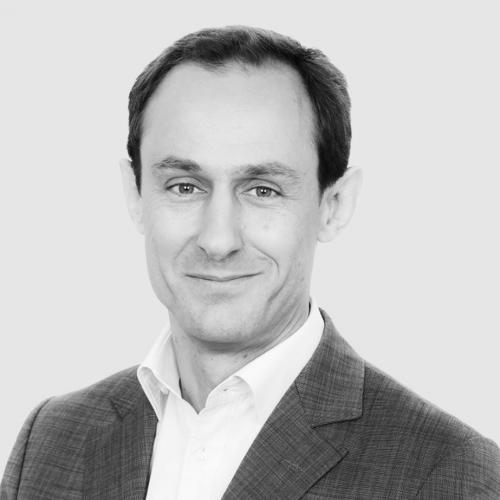 Emmanuel Gougé
Emmanuel Gougé is a renowned counsel and litigator in IP law, with a strong focus on patents, trade secrets and trademarks. Emmanuel has been involved in a range of multi-jurisdictional IP matters. His practice focuses mainly on electronics, automotive, aerospace, life sciences, and medical devices. Emmanuel has been involved in a wide range of cross-border litigations and has played an instrumental role in advising clients on multi-jurisdictional matters.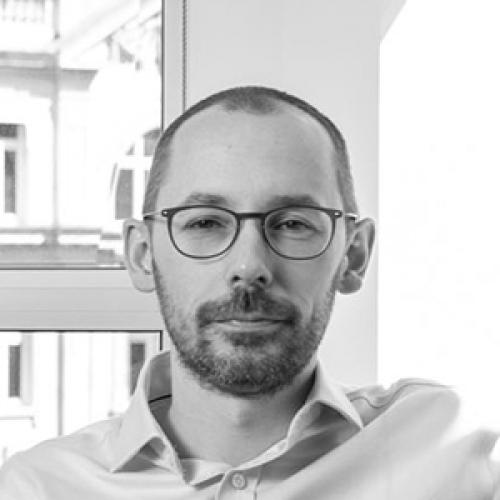 David Holland
David is a Partner in Carpmaels' Life Sciences group. He has been leading the firm's UPC preparations since the early excitement about the new patent system back in 2014. His practice focuses on managing interrelated oppositions and appeals at the EPO, with a particular focus on platform protection and freedom to operate. David regularly supports pan-European litigation with the Carpmaels' Dispute Resolution team, so he has seen the pros and cons of the current patchwork of national courts first hand. He expects the UPC to provide a valuable forum for disputes as the new system comes to life. David is often asked to share his UPC expertise, both through industry-wide events and also as a guest lecturer at the Industrial Property Course held by the Politecnico di Milano which entitles European patent attorneys to act before the UPC.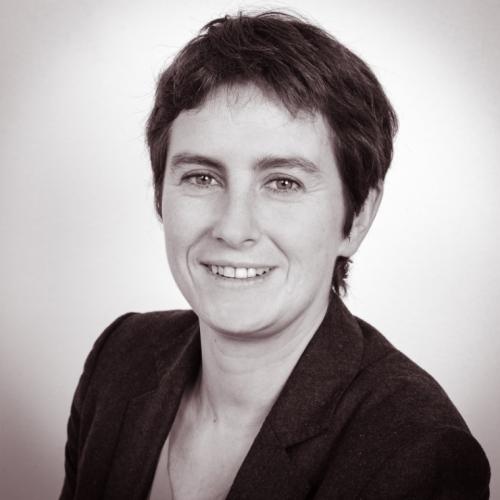 Béatrice Holtz
Béatrice is a patent attorney at LAVOIX. She assists biotechnology companies, start-ups, universities, research entities, or multinationals, in technical fields including biotechnology, pharmaceutical products, cellular biology, immunology, enzymology, microbiology, plant biology and the food industry.
She has considerable experience preparing new patent applications as well as with patent prosecution, filing Supplementary Protection Certificates, and monitoring grant procedures in France and abroad.
Béatrice represents clients during opposition and appeal procedures before the European Patent Office. She also has extensive experience preparing opinions on freedom to operate, conducting audits on patent portfolios, infringement, invalidity & enforcement and due diligence examinations.
Judith Krens
Judith Krens leads the Life Sciences practice of Pinsent Masons in the Netherlands. She has two decades of experience with cross-border patent and SPC litigation in the field of pharmaceuticals, biotech and medical devices. Clients describe her as a highly skilled and stand-out partner for such matters in the region. As a life sciences specialist Judith assists clients with complicated matters in pharmaceutical and medical device regulatory law. Judith further has worked in the M&A and private equity team of Debevoise & Plimpton in New York, which gave her top-class experience in negotiating IP licenses and transfer agreements. She is Dutch (Amsterdam bar) and US (NY bar) qualified. Judith is one of the co-founders of the Female IP Experts (FIPE) network in the Netherlands. She frequently speaks at international and national conferences on pharmaceutical and biotech patent litigation.
Paul Inman
With 20 years' experience of litigating intellectual property disputes both within the UK and internationally, Paul Inman works with companies ranging from small start-ups to major multi-national corporations. He specialises in the life sciences sector, which has included acting on high-profile pharmaceutical patent infringement and revocation actions in the UK Patents Court.
As a global industry, life science businesses expect commercial advice from lawyers with an international outlook. Paul's specialist experience and skill set make him perfectly placed to provide this expertise and client care.
His role has extended to litigating across industries as diverse as fashion, oil drilling and consumer products both here, and overseas.
Whether "success" is measured by getting the right court order at the end of the dispute, or evaluating and reaching the right commercial settlement between the parties beforehand, a thorough and balanced assessment on each case is critical. The ultimate aim for Paul is to provide his clients with well-rounded advice and guidance to ensure the best possible outcome.
His interest and expertise in the life sciences sector has also seen him advising on regulatory work concerning European pharmaceutical bodies.
Paul's role gives him the unique opportunity to act for a wide range of patent and design proprietors, which he relishes.
Paul's first degree is in molecular biology and biochemistry, which means he can take on highly complex pharmaceutical or biotechnology inventions, as easily as less technical (but equally important) mechanical patents and designs.
Successfully guiding clients through the maze of litigation is where Paul's strength lies, having now been involved over 20 years of litigation in cases leading to more than 40 reported judgments, ranging from the tribunals of the UK Patent Office (UKIPO) up to the House of Lords (UK Supreme Court), European Patent Office (EPO) and European Court of Justice (CJ EU).
As well as litigating in the English courts, Paul has co-ordinated and advised on IP and regulatory litigation matters across the globe, as far afield as the US, South Africa, Malaysia, the Philippines, Australia and New Zealand, and closer to home, in Scotland, Ireland, France, Germany, Holland, Denmark, Belgium, Spain, Portugal, Italy and Greece.
It is this great variety of work and clients that, for Paul, really makes the job dynamic and exciting, week-in and week-out.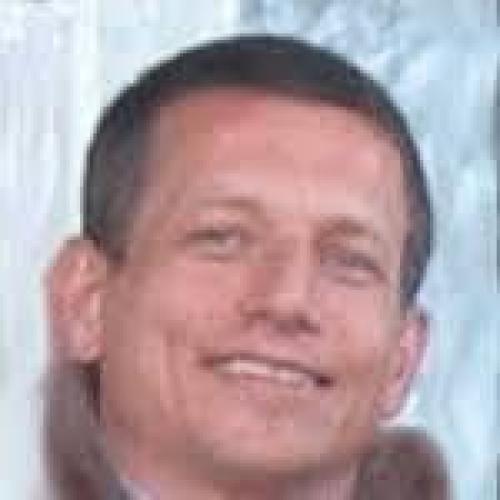 Dr Martijn de Lange
Netherlands Patent Office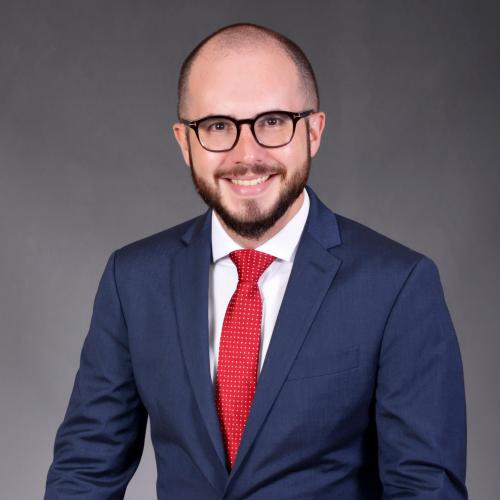 Bernardo Marinho Fontes Alexandre
Bernardo is partner at the Dannemann Siemsen firm. As an attorney, engineer and industrial property agent, Bernardo has extensive and solid experience both in patent litigation and prosecution, mainly in the chemical, pharmaceutical, agricultural and biotechnological areas. Bernardo constantly works in complex patent litigations (infringement and validity lawsuits, and challenges against rejections before the Court), as well as before the Brazilian Patent and Trademark Office [National Institute of Industrial Property], assisting national and international innovator companies in the pursue of and upholding patent protection. Bernardo has a degree in Law and Food Engineering both from the Rio de Janeiro Federal University (UFRJ). Bernardo, besides the board of directors of the Dannemann Siemsen Institute (IDS), is member of important intellectual property associations in Brazil, such as ABAPI and ABPI, and also of the Brazilian Bar Association.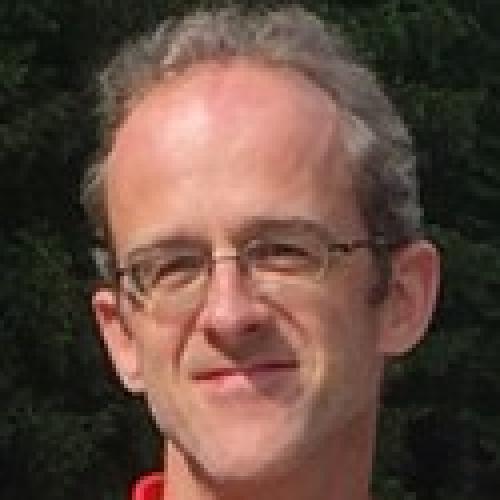 Martin Müller
Martin Müller studied computer science (Informatik) at the University of Karlsruhe and received a Dr.-Ing. degree in computer science from Saarland University. His scientific interests included logics, computational linguistics, cognitive science and compiler technology. He joined the EPO as an examiner in 1998, where he worked mostly in the fields of pattern recognition and video games, and was appointed Member of the Boards of Appeal in 2010. In 2019 he became chairman of Technical Board of Appeal 3.5.06, one of the boards dealing with computing technology and artificial intelligence, and Member of the Enlarged Board of Appeal.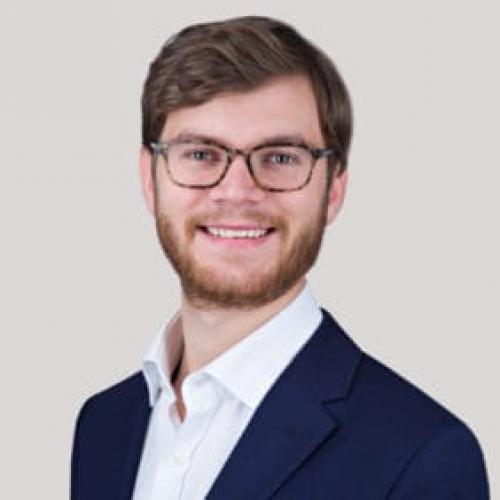 Zack Mummery
Zack is a partner at Reddie & Grose and is a UK and European patent attorney based in London.
Zack assists large multinational corporations, SMEs and start-ups operating at the cutting edge of chemistry and pharmaceutical technologies.
Zack has a wealth of experience drafting new patent applications and managing large patent portfolios covering developed and emerging markets. Zack regularly provides clear commercially focussed advice on global patent strategies, utilising patent protection and managing the risk posed by third party patent rights.
Zack also has experience supporting clients through funding rounds, assisting clients with investor due diligence and he has provided IP support for a number of large deals including a multimillion dollar public offering.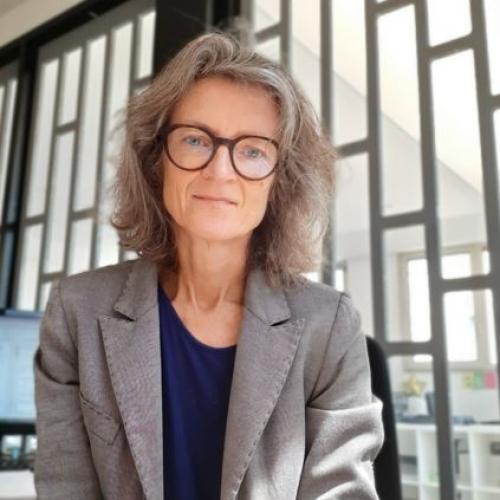 Margaret O'Gara
Margaret is a French and European patent attorney currently heading IP at a late development stage biotech in Paris, called Nanobiotix.
She started her professional career as a researcher in the pharma industry in the UK and France, before moving into patents in 2004.
Since then she has worked both in-house and in IP firms and spent nearly ten years with Santarelli before taking the IP position at Nanobiotix early 2020. Margaret has considerable experience in all aspects of European patent prosecution, and post grant proceedings, as well as strategies for filing new applications . She is interested in data exclusivity and prolonging the protection of innovative products.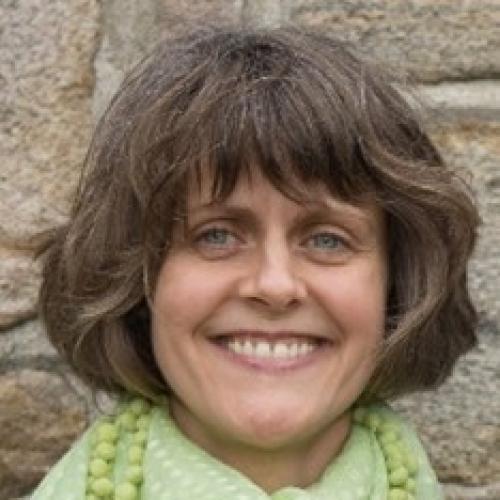 Dorte Krehan Seir Petersen
Patent Examiner, Head of SPC Working Group
Danish Patent and Trademark Office
Dorte Krehan Seir Petersen works as a senior examiner in the fields of Pharmaceuticals, Organic Chemistry, and Supplementary Protection Certificates (SPCs) at the Danish Patent and Trademark Office (DKPTO) and as head of the internal DKPTO SPC working group. Furthermore, she participates in international collaboration projects promoting IPR and Quality Management, latest in India.
Before joining the DKPTO in 2006, Dorte held various research and teaching positions at Universities in Copenhagen (Denmark), Reykjavik (Iceland) and Lawrence (Kansas, USA).
Dorte studied pharmaceutical science at the Danish University of Pharmaceutical Sciences and holds a Ph.D. in Neuromedicinal Chemistry from the Danish University of Pharmaceutical Sciences.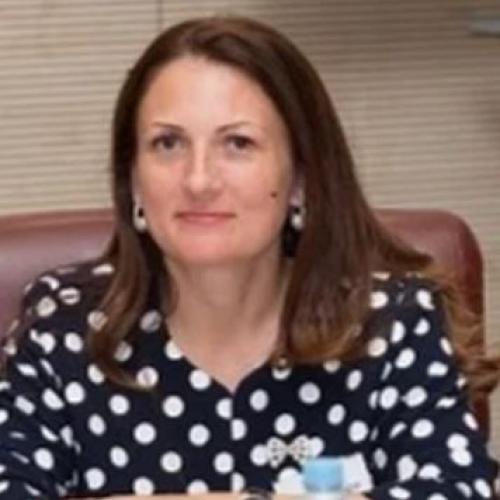 Lyubka Petrova
Member of the Advisory Committee of the UPC and the European Judges Group for Mediation
Lyubka is an experienced judge and member of the Supreme Administrative Court of Bulgaria. She was a former Vice President of the Administrative court of Sofia, with a demonstrated history of working in the judiciary.
Lyubka was appointed as a Bulgarian representative and member of the Advisory Committee of the Unified Patent Court.
She is a member of GEMME and the European Judges Group for Mediation. She is also a visiting lecturer of CopyrightX – Harvard for Bulgaria.
Lyubka is skilled in Intellectual Property, Negotiation, Research, Adminstrative Litigation and Data Protection. Her legal background includes work as lawyer and legal adviser.
Karin Pramberger
Intellectual Property Director
Karin has been Intellectual Property Director at the Polpharma Group since April 2018. She is responsible for all patent and trade mark related activities. Prior to joining the Polpharma Group, Karin was Head of IP of Medichem, Spain, and worked in various positions within the patent department of Teva, Barr and Pliva. She spent 7 years in a law firm in Vienna, Austria, where she became European and Austrian patent and trade mark attorney. She studied Biotechnology in Vienna, Austria, and at the Ecole Nationale Supérieure de Chemie de Paris, France. In 2017 she graduated with an LLB from the University of London. Since 2005 she has been a tutor at CEIPI, University of Strasbourg, for the pre-exam and the C-part of the European Qualifying Exam.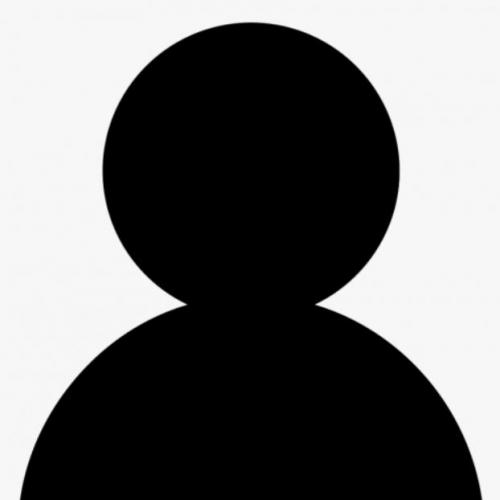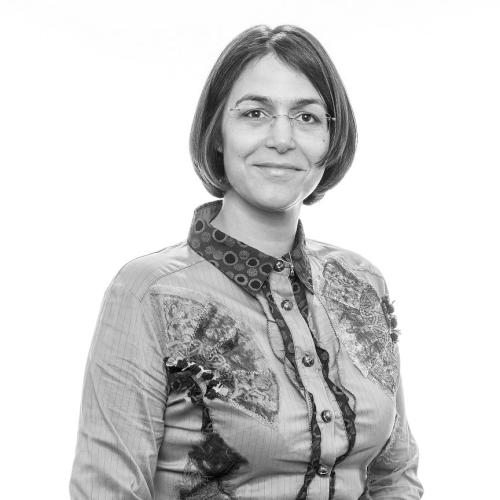 Mathilde Rauline
Head of Greater Europe Patent Litigation
Mathilde is a European patent attorney, is qualified as a French patent attorney, and is admitted to the Paris bar.
She is head of Greater Europe patent litigation at Sanofi, after having been a patent litigator in private practice (mostly in the pharmaceutical field), and a patent attorney in the industry (Sanofi, Nestlé).
She has extensive experience in pharmaceutical and life-science patent litigation in France, at the EPO, in Europe, and in Eurasia.
Her expertise also comprises contractual matters, settlements, regulatory aspects, and the SPC regulation.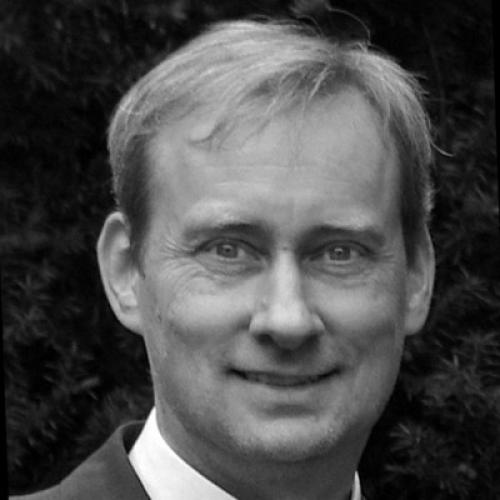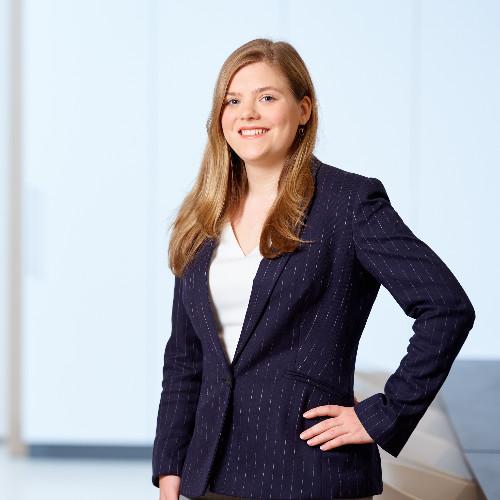 Suzanne Renes
Suzanne graduated Cum Laude from Amsterdam University College in 2015 with a BSc in Biomedical Sciences. In 2016 she graduated from University College London with an MSc in Pharmaceutical Formulation and Entrepreneurship. She is a qualified Dutch and European Patent Attorney that started her career in the Pharma team at NLO in 2018. Since January 2022 she has been employed in the Ablynx team of Sanofi in Ghent, where she has been working as a patent attorney specializing in immunoglobulin single variable domains (camelid-derived VHH). In her free time, she enjoys learning new languages, playing badminton and dancing salsa.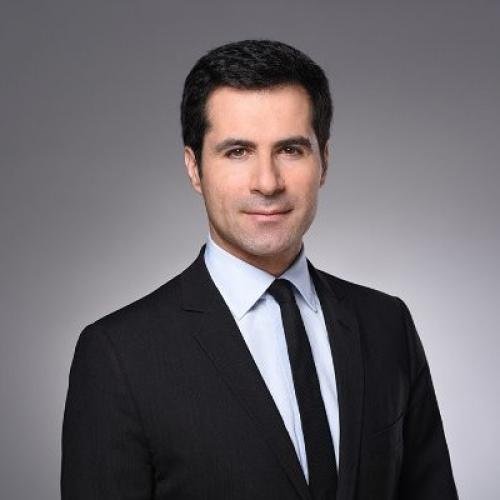 Roberto Romandini
Legal Member of the Board of Appeal
Roberto Romandini obtained his law degree from the University of Pisa and his LL.M. degree from the University of Munich, where he specialized in patent law. He completed his Ph.D. thesis on the patentability of human stem cells at the Max Planck Institute in Munich before practicing IP law at a leading IP law firm in Milan for 5 years. From 2013 he was a Senior Research Fellow at the Max Planck Institute for Innovation and Competition in Munich. Since 2019 he has been a legal member at the Boards of Appeal at the EPO.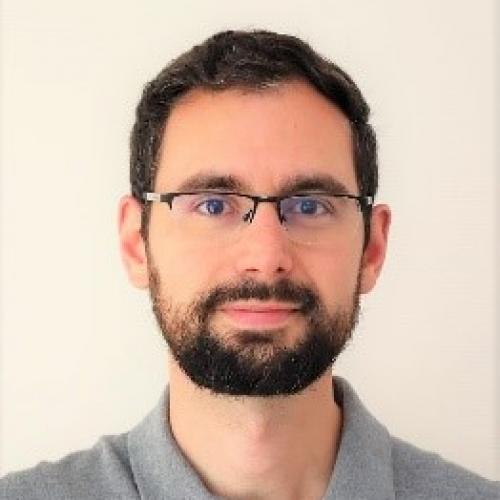 Lorentz Romain
Lorentz obtained a PhD degree in Industrial Engineering at Arts et Métiers ParisTech (Chemistry and Open Innovation) and a Chemical engineering degree at Ecole Centrale Marseille. Passionate about innovation and creativity, he possesses significant experience in R&D laboratories of multinational chemical companies (L'Oréal, Arkema).
In his current position at the French Patent Office (INPI France), he is in charge of examining patent applications in thematics related to organic chemistry, polymers and health (pharmaceuticals and cosmetics), establishing prior art search report/written opinion and granting patents. He is also in charge of coordinating the Supplementary Protection Certificates (SPC) team of 8 patent/SPC examiners specialized either in biology or in organic chemistry.
Toni Santamaria
Toni has been leading the Intellectual Property team at Adalvo since 2021. He has more than 20 years of experience in different pharmaceutical companies where he has been involved in developing and implementing complex patent and data exclusivity litigation strategies for several generics and added value products, including leading parallel litigation cases in multiple European countries. He also has experience in patent and trademark prosecution.
Toni qualified as European Patent Attorney in 2010 and holds a PhD in Organic Chemistry.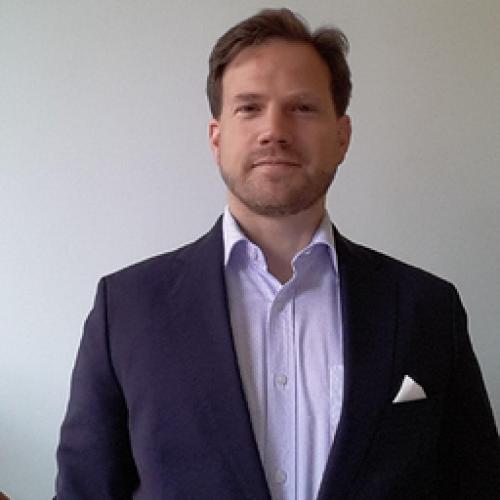 Hubertus Schacht
"Dr. Hubertus Schacht M.A. is a judge with 7. Bench at Regional Court Munich 1. He specialises in patent infringement proceedings, including PI (preliminary injunction), AASI (Anti-Anti-Suit-Injunction), discovery and main proceedings. The cases he decides cover all fields of technology, from mechanics, chemistry and telecommunication to life-sciences. Many of his cases involve FRAND-issues. Hubertus studied law at universities of Munich and Geneva as well as Philosophy in Munich. During his legal education he worked with law firms in Munich, Cologne, Düsseldorf and Mumbai. He wrote his legal thesis on 2nd medical-use-patents at Technical University of Dresden, which was awarded with the faculty prize. Prior to his recent assignment he worked with the trade mark and unfair competition bench of Regional Court Munich 1 and as legal consultant for patent law with the Federal Ministry of Justice in Berlin, where he was involved in the preparatory works for the UPC. Hubertus regularly speaks and publishes on patent related issues on national and international occasions."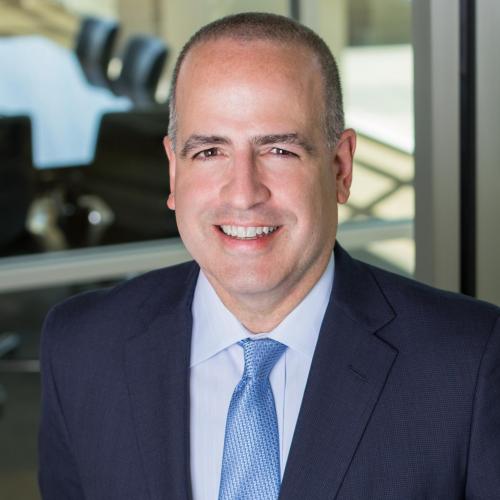 Jon Singer
Jon is a principal in the firm's San Diego office and heads the life sciences litigation practice. He appears regularly as lead counsel in his matters and handles all aspects of litigation, including leading jury and bench trials, trying cases to administrative and arbitration panels and conducting briefing and arguments before the U.S. Courts of Appeals and the PTAB. Jon is annually named one of the nation's finest life sciences trial attorneys and is an expert in proceedings under the Hatch-Waxman Act. His clients consistently praise his innovative and ground-breaking work and over the past two decades, he has successfully handled dozens of cases covering all aspects of the life sciences.
Chad Shear
Chad is a principal in the firm's San Diego office and is the go-to patent litigator for numerous multinational life sciences companies — including Gilead, GSK, iCeutica, Iroko, Coherus Biosciences and Dainippon Sumitomo Pharma — whose marquee products deliver billions of dollars in annual revenues. He draws on his litigation experience, extensive network of scientific and business experts, and detailed knowledge of his clients' companies to provide strategic legal counsel on a wide range of business matters. With extensive global experience, including serving as lead attorney in complex patent proceedings, trials and appeals across Asia, Europe, North America, and Australia, Chad has proven to be a results-focused, hands-on leader known for assembling and managing effective, collaborative teams across multiple time zones, firms, and languages.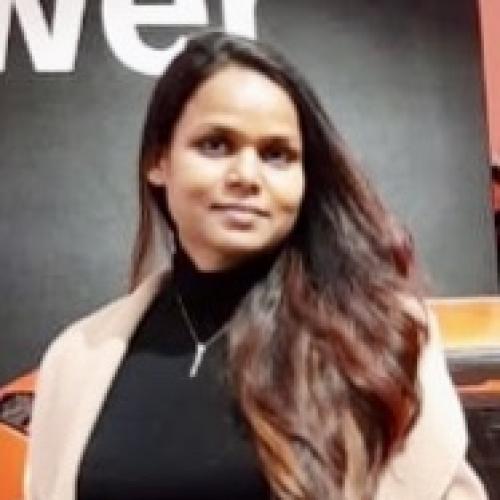 Sufiyah Sulaiman
Senior Patent Manager Patent Litigation
Sufiyah Sulaiman is an attorney-at-law with a master's degree in science. As an in-house patent litigation counsel of generic pharma giants, she has been managing their patent litigation and product launch-at-risk globally. At the moment, she is a senior manager (patent litigation) at STADA (Arzneimittel) AG, before that she was the Global IP litigation counsel for Sandoz (International GmbH) and, IP and regulatory litigation counsel for Mylan (now Viatris).
Corinna Sundermann
Senior Vice President Intellectual Property
bei Fresenius Kabi Deutschland GmbH
Corinna Sundermann has been heading the IP department of the Pharma Division at Fresenius Kabi. She joined Fresenius Kabi in 2008 as a Manager and built the IP department from 1 to 30 FTE since then. She has been the Senior Vice President since 2012. Her focus is on generics, branded products, clinical nutrition and medical devices. Before joining Fresenius Kabi, she worked 10 years for an originator company, 5 years as a Head of Combinatorial Chemistry, 5 years in the IP department and has been a European Patent Attorney since 2006. She holds a Dr. rer. nat. from the University of Jena and a diploma in chemistry from the University of Frankfurt.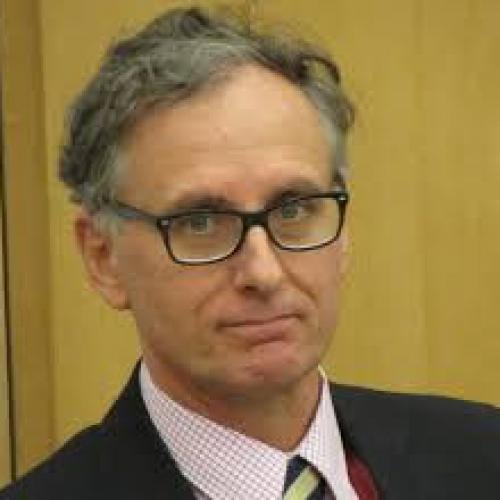 Antony Taubman
Antony Taubman is Director of the WTO's Intellectual Property, Government Procurement and Competition Division. He formerly directed the Global Intellectual Property Issues Division of WIPO (including the Traditional Knowledge Division and Life Sciences Programme), covering IP and genetic resources, traditional knowledge and folklore, the life sciences, and related global issues including public health and climate, the environment, climate change, human rights, food security, bioethics and indigenous issues. He earlier held appointments in the Australian diplomatic service and worked in private practice as a patent attorney, and he has held a number of academic and teaching positions. He has published widely on international IP law and policy, and cognate policy and legal questions. His educational background encompasses law, international relations, computer science, mathematics, philosophy, classical Greek and theology.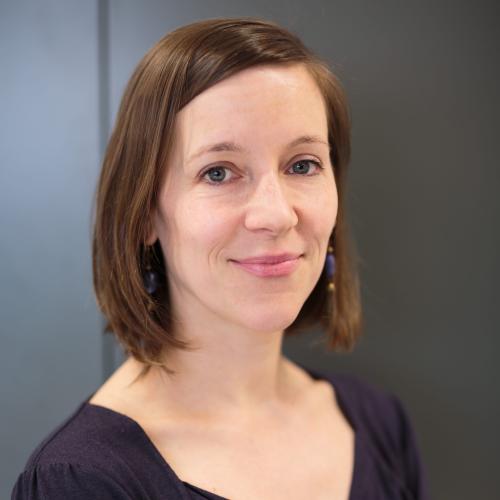 Cecile Teles
Cecile is Head Patent Attorney at Zentiva. She has over a decade of experience in the pharmaceutical industry.
Cecile is uniquely experienced and knowledgeable in the pharma space as she has experience in-house at an elite innovator company (Sanofi), biologics (Merck Serono), and extensive generic experience she gained as Zentiva.
Cecile is an enthusiastic manager of her team and was a key member of the IP team in leading the transformation of Zentiva into an independent and competitive generic company after divestment from Sanofi.
Cecile is a qualified European Patent Attorney. She also holds a certificate from CEIPI in patent litigation and most recently completed her diploma as a Master of Laws in France.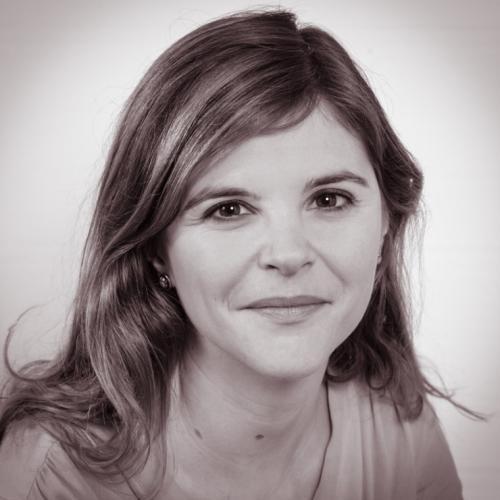 Aude Veinante
Aude assists her clients in defining their patent strategy. Aude drafts new patent applications and monitors grant procedures in France and abroad. Her work also includes conducting patentability, validity and freedom to operate studies as well as forming consultations relative to supplementary protection certificates (SPCs).
Aude performs audits in the pharmaceutical and life science fields and advises her clients in case of patent disputes.
Aude is a member of the AIPPI (International Association for the Protection of Intellectual Property) and the GRAPI (Groupe Rhône-Alpes pour la protection de la Propriété Intellectuelle [Rhône-Alpes Group for the Protection of Intellectual Property]). She is also a lecturer at the Bordeaux National School of Biomolecule Technology.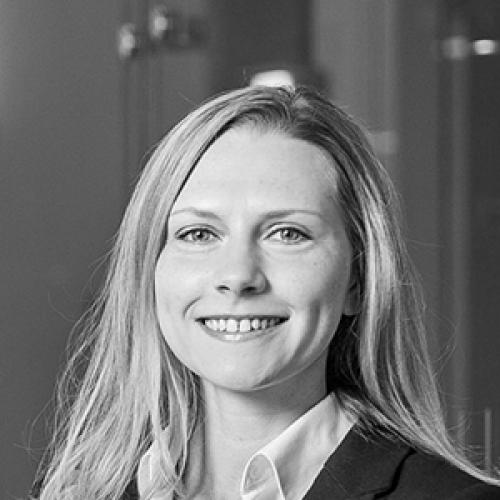 Natalia Wegner
Natalia specialises in complex biotechnological subject matter, in particular cell and gene therapies, nucleic acid technologies, antibody-based drugs and engineered therapeutic proteins. She handles mainly European prosecution and opposition cases that require a coordinated strategic approach and often involve multiple parties and associated ongoing or looming disputes. Natalia has particular experience obtaining and defending key patents in relation to commercially valuable products and technologies, as well as advising on and attacking competitors' IP. A large part of Natalia's work also involves advising on SPCs, and she has been closely involved in high profile SPC litigation nationally and at the CJEU.
Charlotte Weekes
Charlotte specialises in contentious intellectual property work, in particular, patents. In life sciences patent litigation, she has a strong and successful track record in many recent and precedent setting cases in the UK, including the CJEU and the House of Lords (now the Supreme Court). Having over 10 years' experience acting for clients in the life sciences sector and advising on pan-European patent actions, Charlotte's understanding of her clients' commercial goals is reflected in her approach to patent litigation, and undertaking work of an advisory and strategic nature in the context of product management and market access. Charlotte is recognised for "continually exceeding expectations" being "very proactive", "providing us with a service that we do not get anywhere else" as well as going above and beyond clients' expectations by providing them with a service that makes them feel that they "are getting more than what we have just instructed them on" (Associate Director at a multi-national pharmaceutical).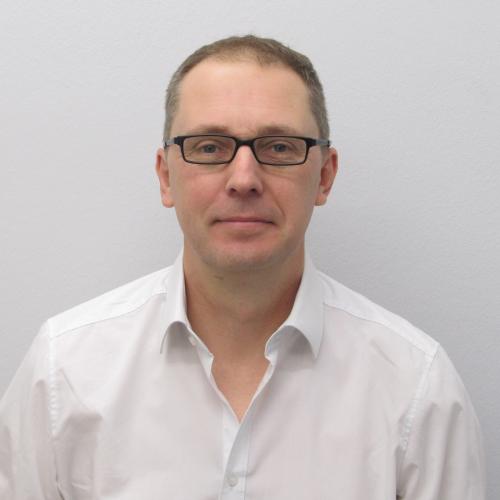 Dr Oliver Werner
Head Patent Department, Head SPC Working Group
German Patent and Trade Mark Office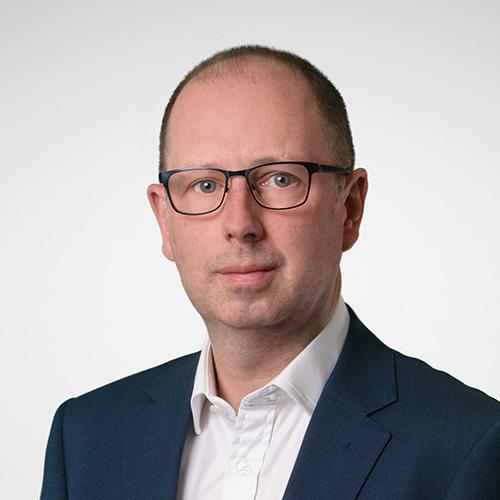 Marc Wilkinson
Marc is a Partner at J A Kemp. He is a European and UK Patent Attorney and Litigator with a wealth of experience in the biotechnology and life sciences fields. Marc has experience of drafting and prosecution of patent applications in both a domestic and international capacity and he has been involved in numerous cases before the Opposition Divisions and the Technical Boards of Appeal at the European Patent Office. Marc additionally provides patent validity and infringement opinions as well as freedom-to-operate advice. Marc's clients range from start-ups to SMEs and multinational corporations, based primarily in the USA, UK and continental Europe.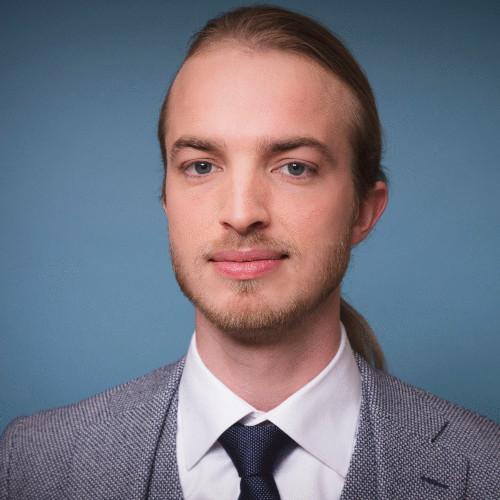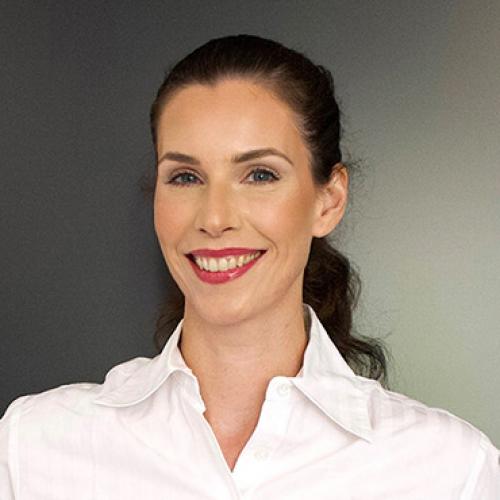 Our Partners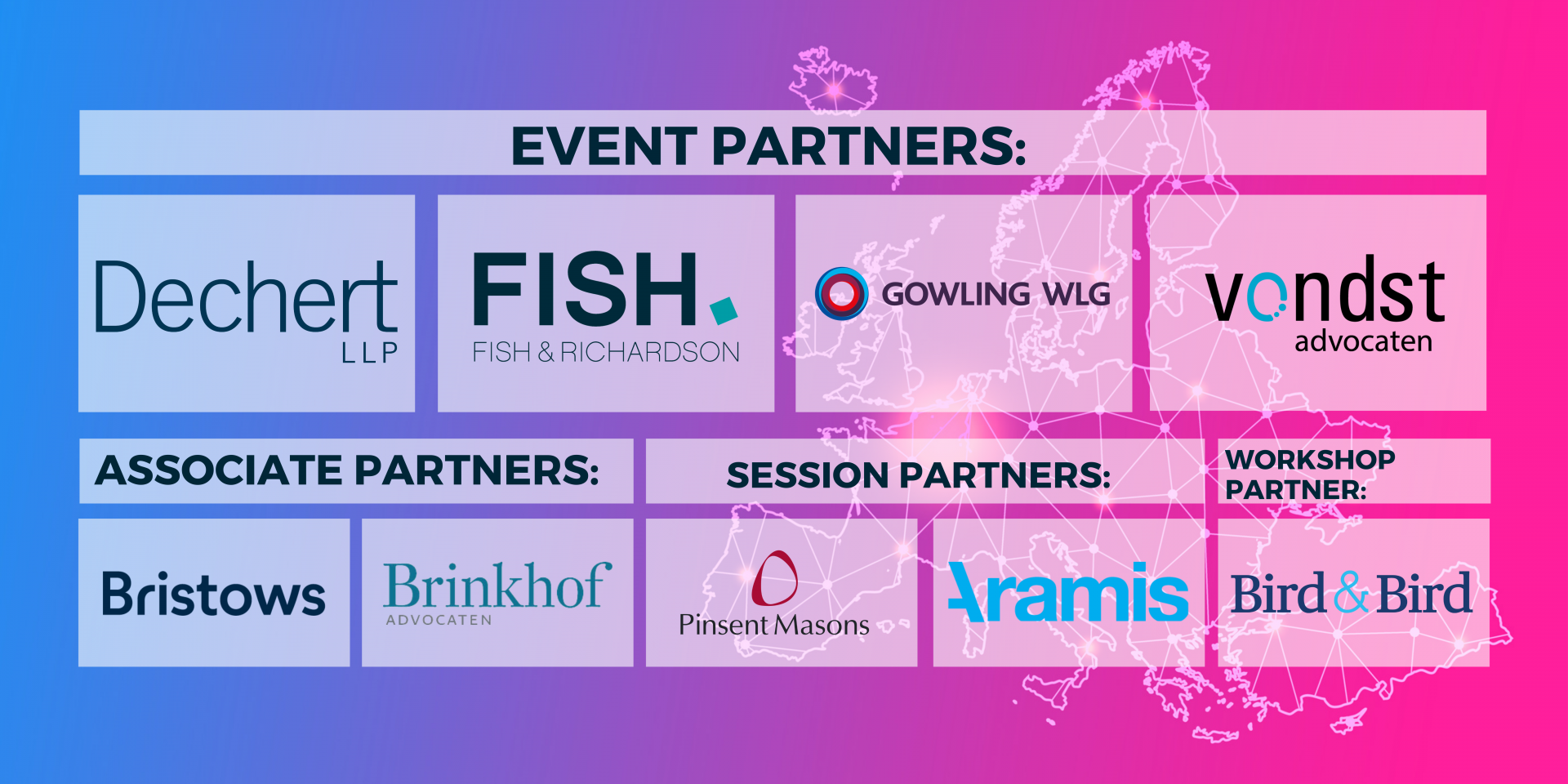 Our Life Sciences Legal Portfolio Attendees Include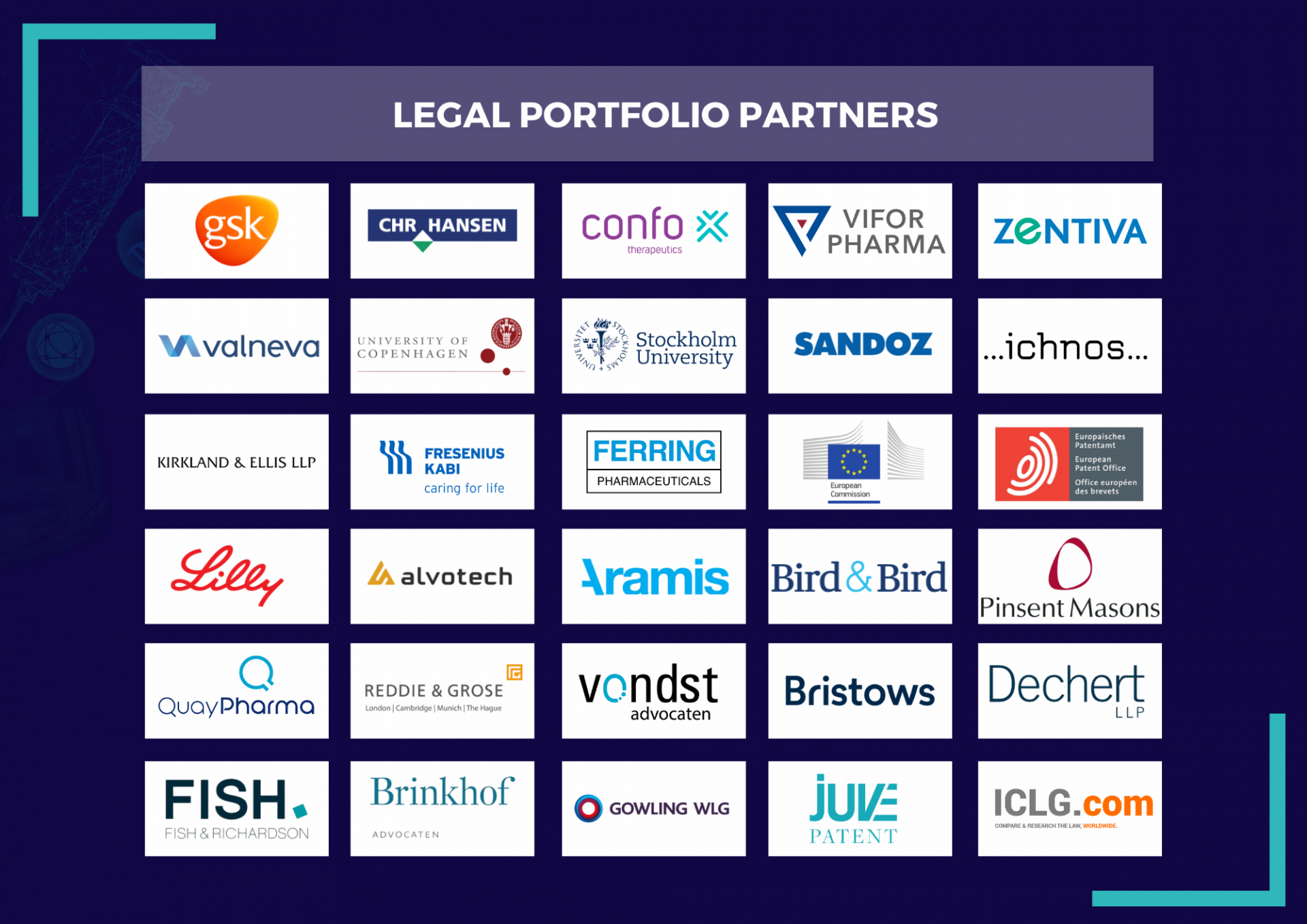 Partner With Us
Based on your objectives, we can create bespoke packages designed specifically for you – from presenting your expertise on the main stage, to hosting a private dinner. You can partner with us showcase your brand and make valuable new connections. Opportunities predominantly lie in 3 main categories: Thought Leadership, Branding & Networking.
To discuss your objectives and partnership opportunities please contact [email protected]

Interested in a media partnership?
We'd love to hear from you and how we can support one another to connect with the industry. Contact [email protected]

About Kisaco Research
Kisaco Research produces, designs and hosts B2B industry conferences, exhibitions and communities – focused on a specialized selection of topic areas.
Meet industry peers that will help build a career-changing network for life.
Learn from the mistakes of your peers as much as their successes—ambitious industry stalwarts who are happy to share not just what has made them successful so far but also their plans for future proofing their companies.
Note down the inspired insight that will form the foundation for future strategies and roadmaps, both at our events and through our online communities.
Invest both in your company growth and your own personal development by signing up to one of our events and get started.
We'd love to hear from you.
Contact us at +44 (0)20 3696 2920 and email [email protected], or let us know what subject area you're interested in below.